---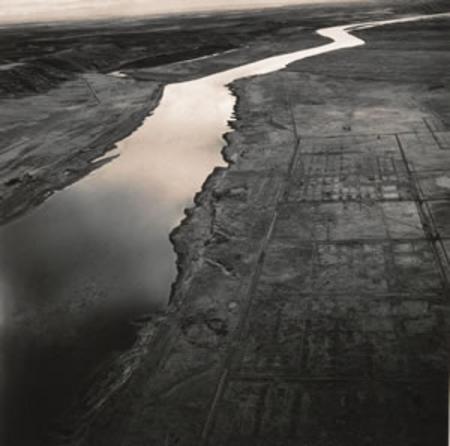 RICHLAND, Wash. -- For years, cleanup efforts at the Hanford nuclear reservation have focused on countless barrels and vats of toxic and radioactive waste. Much of that waste still remains, but it's the contamination beneath the reservation and the scenic areas nearby that will be a larger focus in the months and years ahead.
An estimated 80 square miles of groundwater under the south-central Washington site was contaminated during decades of plutonium production for the nation's nuclear weapons arsenal. More than 1.7 trillion gallons of radioactive and hazardous waste leaked into the soil, contaminating the groundwater and the nearby Columbia River and making it the nation's most contaminated site.
Groundwater remediation at Hanford is a mammoth undertaking - and what works in a duck pond doesn't always work at a site half the size of Rhode Island.
"We've made good progress, but we still have big problems, and now it's more expensive. We have to be more thoughtful going forward about the decisions we make for the future of this site," said Nicholas Ceto, Hanford program manager for the U.S. Environmental Protection Agency.
Cleanup at the site is governed by a 1989 cleanup pact between the state, the EPA and the U.S. Department of Energy, which manages cleanup at Hanford.
Last year, workers celebrated the completion of two projects deemed priorities because of risk to the public and environment: packaging 4.4 tons of plutonium and removing spent nuclear fuel from leak-prone pools of water just a few hundred yards from the Columbia River.
Groundwater work has centered on finding and removing the sources of contamination, such as tearing down contaminated buildings and digging up waste sites, in an effort to stem the flow and prevent plumes from growing. That work continues, but the focus of the cleanup is also shifting to the groundwater itself.
"Everything comes back to groundwater. It's the reason we dig up burial sites, dig up waste," said Keith Klein, manager of the Energy Department's Richland Operations Office. he said. "Some of this has just never been done before. It's a different kind of challenge."
Groundwater contamination is a complex three-dimensional problem, with cleanup determined by the contaminant's distance from the river, depth from the surface and concentration. Groundwater is always moving, and contaminants that pose different risks at different levels also move at different rates.
Hanford's contamination poses a special threat due to the proximity to the Columbia River, a source of drinking water and spawning grounds for threatened salmon and steelhead.
Last year, the Energy Department's inspector general found that the agency had been too slow to decommission abandoned and unused wells - often used to monitor groundwater - at the site.
In a separate report, the inspector general also criticized the agency's groundwater cleanup efforts, finding the current pump-and-treat systems to treat groundwater had been largely ineffective. Those systems pump water out of the ground, treat it with chemicals to remove the contaminants and inject it back into the ground.
But pump-and-treat systems haven't totally failed. Last week, for the first time, officials shut off such a system because the interim cleanup goals had been reached. Those goals did not include meeting drinking water standards, but simply preventing a contamination plume from growing, said Dick Wilde, who runs the groundwater program for contractor Fluor Hanford.
"Right now, we're below the interim target, which was really just to cut out the heart of the plume," Wilde said. "I wouldn't want to say we're completed there, but we have made great, great progress there."
Other areas still pose challenges. For tritium, a radioactive byproduct of the weapons production process, there are no technologies to effectively treat Hanford's groundwater, said Dibakar Goswami, hydrogeologist for the state Department of Ecology. But because tritium decays more quickly than other radioactive isotopes, it is less of a cleanup priority.
In another area, scientists are researching planting willows to soak up the radioactive byproduct strontium-90 near the river.
More difficult still are contaminants that take millions of years to decay. That could include unknown contaminants under 177 aging underground tanks, where an estimated 1 million gallons of radioactive brew leaked into the soil, contaminating the aquifer.
"These are complicated problems. We use the current levels of technology and do whatever we can, and during this process, look for alternate technologies that may work better," Goswami said.
Regulators and citizens have raised concerns that the federal government may find Hanford's groundwater contamination too expensive to fix - a philosophical battle likely to simmer in the months ahead.
Cleanup agreements call for groundwater to be returned to its highest beneficial uses, but at what cost? How clean is clean enough?
"Everyone recognizes that we're never going to be able to get every molecule of contamination out of here. Invariably, it comes back to cleaning up for what purpose," Klein said. "Our objectives are to be protective of the environment, safe of the workers and respectful of taxpayer dollars."
Energy Department officials also point to an increase in money spent on groundwater cleanup. About $75 million of the roughly $2 billion Hanford cleanup budget in 2005 will go toward groundwater remediation - up from about $45 million in 2002, said Briant Charboneau, who manages the Energy Department's groundwater program.
About 10 percent of the groundwater money goes to researching new technologies, Charboneau said.
But regulators say more money needs to be spent on new technologies, because money for that area has declined drastically. They also remain concerned that risks will be managed not by cleanup, but by controlling access to the site in the future.
All of these issues are likely to come up as all sides re-evaluate groundwater cleanup goals in the years ahead.
"We've kind of gone after the low-hanging fruit. Now, there's tough work ahead and people have to really want to do it," the EPA's Ceto said. "We're going to have to be smart in how we use the money we get to reprioritize this year."
A look at the known radioactive isotopes and hazardous chemicals contaminating groundwater at south-central Washington's Hanford nuclear site:
Hexavalent chromium - Used as a corrosion inhibitor in nuclear reactors. Moves easily with water. The cancer-causing agent is particularly dangerous to salmon in the nearby Columbia River.
Strontium-90 - Radioactive byproduct of the nuclear reaction that can cause cancer in sufficient doses. Binds tightly to sediments in groundwater, increasing future threat to groundwater quality. Has a relatively short half-life of 30 years.
Carbon tetrachloride - A colorless, poisonous liquid solvent - extremely common - used in processing plutonium. A dense liquid that is heavier than water and can move with water or form globules. Can break down naturally, but the process is very slow.
Uranium - Radioactive byproduct of the weapons production process. Slightly soluble. Uranium isotopes have extremely long half-lives and can take billions of years to decay.
Technetium-99 - Radioactive byproduct of the weapons production process. Travels with water, but is easy to remove from water, and decays at a very slow rate with a half-life of 212,000 years.
Iodine-129 - Radioactive byproduct of the weapons production process. Travels easily with water, and there are few cleanup technologies to treat it. Takes millions of years to decay.
Tritium - Radioactive byproduct of the weapons production process that moves easily with water. Less damaging, it decays quickly with a half-life of 12 years.
Nitrates - Used in reprocessing of fuel. Often used in agricultural uses. Tend to be pretty mobile.
Related Sites:
Hanford Groundwater Remediation Project
---
Shannon Dininny, Associated Press
Hanford Seeks New Ways to Treat Groundwater
Seattle Post-Intelligencer, February 5, 2005
---
See what you can learn
learn more on topics covered in the film
see the video
read the script
learn the songs
discussion forum