---
Global warming is likely to make the Northwest less hospitable to salmon and trout, according to a review of more than 150 scientific studies released Tuesday by the Pew Center on Global Climate Change. Northwest salmon are particularly vulnerable because rising temperatures could directly affect their habitat, the review concludes.
"Cold-water fish like trout and salmon are projected to decrease from large portions of their geographic range in the continental United States," the study says. "Water quality will probably decline greatly, owing to expected summertime reductions in runoff and elevated temperatures."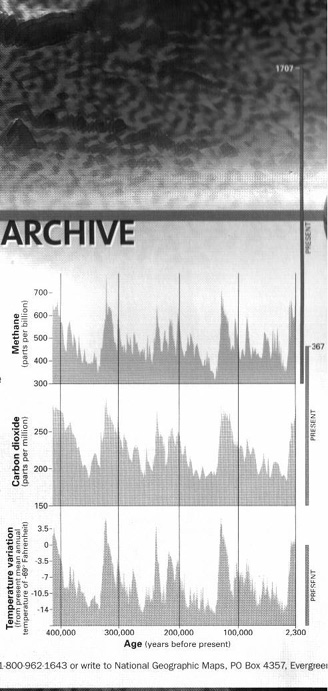 The Pew study cites a number of effects global warming could have, including:
Salmon are adapted to cold water and cannot live when water temperature exceeds 70 degrees. Global warming could raise temperatures of Northwest streams and rivers, making some of them unsuitable for salmon.
Young salmon ride the runoff from spring and summer snowmelts as they migrate down rivers and streams to the ocean. Global warming could cause more precipitation to fall as rain, rather than as snow, decreasing river flows in the spring and summer.
Most young salmon feed and grow in salt marshes and estuaries before they head for the ocean, where they spend their adult life until returning to freshwater to spawn. Global warming could shrink estuaries as sea levels rise and disrupt ecosystems, leading to a decrease in food for young salmon.
The Pew report, titled Aquatic Ecosystems and Global Climate Change, focuses on rivers, lakes and wetlands across the country. No new research was done for the report, which took 11/2 years. Rather, the authors reviewed and synthesized scientific literature on the likely effects of global warming on freshwater and coastal ecosystems.
"We don't know if we are going to push salmon over their physiological limits," said N. LeRoy Poff of Colorado State University, who was lead author of the study. "But we are going to push them in that direction."
Poff announced the results of the review Tuesday with two co-authors and Eileen Claussen, president of the Pew Center on Global Climate Change. The report is the seventh commissioned by the center, which was formed in 1998 by the Pew Charitable Trusts to conduct studies and work with businesses on market-oriented ways to reduce greenhouse gases.
The authors said the exact effects of global warming on salmon are impossible to predict because neither the specific temperature changes that might occur nor what such temperature changes would do to precipitation levels can be known with certainty.
But most scientists accept a projection the United Nations-sponsored Intergovernmental Panel on Climate Change made last year, estimating that global temperatures will increase by 2.7 degrees to 10.5 degrees Fahrenheit in the next 100 years. And a study cited in Tuesday's report by the Pew Center concludes that lake temperatures in the Northwest will rise by 3.6 degrees to 10.8 degrees Fahrenheit, depending on location.
Other studies have focused on the overall effects of global warming in the Northwest. For example, the Climate Impacts Group of the University of Washington concluded that forests could become drier and more prone to fires as temperatures rise, landslides could become more frequent as winter rains increase, and coastal flooding could increase as sea levels rise. The UW scientists also found "strong indications" that human-caused climate change would harm Northwest salmon.
Global warming also could affect aquatic systems in unpredictable ways, for example by causing a change in timing of peak river flows to dump salmon in the ocean at times of the year when little food is available, said Philip Mote, a University of Washington researcher.
"I don't think that anyone thinks that global warming is good news for salmon," said Patrick Mazza, a Seattle researcher with Climate Solutions, an Olympia-based nonprofit organization. "Winter runoffs will be higher, with more floods that rip out salmon redds. Streams in the summer will get decreased flow, with fewer deep pools where salmon can take refuge from the heat, and water will be hotter. It will be a different Northwest."
---
From National Geographic, Map of Anatartica: Atmospheric Archive
As each year's snow accumulates, particles of dust and atmospheric chemicals and minute bubbles of air are trapped among the falkes, inscribing a detailed annual climate log in the Antarctic ice. Ice cores -- vertical samples drilled from the ice sheet -- allow scientists to read this archive. Almost 12,000 feet long, the ice core collected near Russia's Vostok Station records 420,000 years of climate data, including temperature and atmospheric concentration of the greenhouse gases carbon dioxide and methane. It shows repeated cycles of climate change, with greenhouse gases contributing significantly to the warming in each 100,000-year cycle. It also puts current carbon dioxide and methane levels in context: Driven by human activities -- especially the burning of fossil fuels -- concentrations of greenhouse gases are higher now than at any time in almost a half million years.
---
Jonathan Brinckman
Global Warming Could Make Life Harder for Northwest Fish
The Oregonian, January 30, 2002
---
See what you can learn
learn more on topics covered in the film
see the video
read the script
learn the songs
discussion forum