---
Failure of dockworkers, shippers to reach deal would have big impact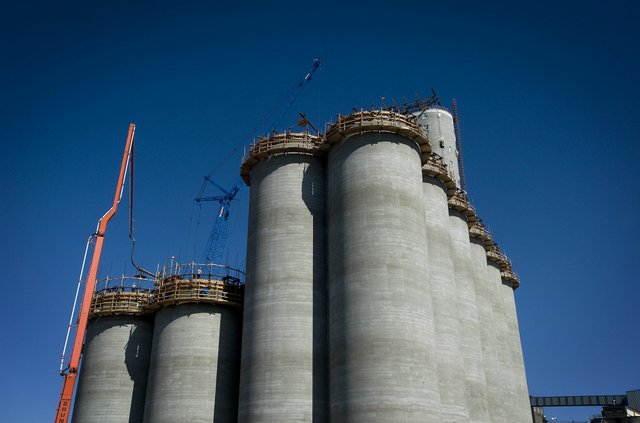 After months of labor friction, snarled cargo, accusations of slowdowns, court orders and missed ship calls, a potential double meltdown looms on Portland's waterfront.
Two issues threaten to cripple international shipping, not just at the North Portland container yard, where trucks backed up more than a mile at times last summer, but also at Northwest terminals that handle a quarter of U.S. grain exports.
The fight over whether longshoremen or electricians get to plug, unplug and monitor refrigerated shipping containers, or reefers, at the Port of Portland lands in court again Tuesday. U.S. District Judge Michael Simon is expected to decide whether to hold the longshore union in contempt.
Meanwhile at talks cloaked in unusual secrecy, longshore union leaders continue negotiating with employers preparing for a lockout at Portland, Vancouver and Puget Sound grain terminals. A collapse in the talks refereed by a federal mediator would disrupt grain exports worth $10 billion a year, with longshoremen expected to protest on land and in boats.
The separate courtroom battle over reefers is also reaching a danger point. Managers say for the first time they might not be able to keep operating Oregon's only container terminal.
Executives of ICTSI Oregon Inc., which operates Terminal 6, say ocean carriers such as Hanjin Shipping and Hapag-Lloyd might stop calling on T-6 because of mounting lost-work claims by the International Longshore and Warehouse Union.
Portland union locals demand the shipping lines pay more than $700,000, ICTSI calculates, that longshoremen contend they should have received for plugging and unplugging work being done by electricians. Federal labor lawyers contend those claims amount to coercion.
"If both Hanjin and Hapag decided to no longer call on T-6, ICTSI would be forced to completely suspend operations," Elvis Ganda, ICTSI Oregon chief executive, wrote in a sworn affidavit. "Alternately, should the carriers seek to hold ICTSI responsible for damages they are forced to pay the ILWU in the grievances, ICTSI would likewise be forced, by economic necessity, to suspend or drastically curtail operations."
. . .
---
Grain and container players

CONTAINER CASE

Longshore union: Demands shipping lines pay longshoremen lost wages every time rival electricians tend refrigerated containers.
Shipping lines: Expected to contest the claims, topping $700,000. Hanjin Shipping's U.S. manager terms Portland situation a "fiasco."
National Labor Relations Board lawyers: Want judge to hold union in contempt of court for coercing shipping lines.
U.S. District Judge Michael Simon: Holds Portland hearing Today.
ICTSI Oregon Inc.: Threatens to suspend operation of container terminal if shipping lines stop calling on Portland or send ICTSI the $700,000 bill.
Port of Portland: Fighting suit filed by longshoremen for bailing out ICTSI, Port won't step in if the company shuts terminal.
Exporters: Confront deal-killing expenses, if terminal closes, to truck cargo for shipment from alternate ports.


GRAIN TALKS

Longshore union: Negotiating for new contract at Portland, Vancouver and Puget Sound terminals that handle a quarter of U.S. grain exports.
Terminal owners: Want longshoremen to cut labor costs as they did this year at a Longview, Wash., grain terminal.
Federal mediator: Cloaks negotiations in secrecy, keeping grain handlers and union talking.
U.S. Coast Guard: Preparing for lockout by terminal owners of longshoremen, who plan protests on land and in boats.
Port of Portland: Installs alternate gate for neutral parties in case longshoremen picket Columbia Grain Inc.
Security companies: Prepare to assign workers to longshoremen's jobs and keep grain moving in case of a lockout.
Farmers: Watch nervously as bumper Northwest crops for sale at unusually high world prices pile up.

---
Richard Read
Longshore Grain Lockout, Container Closure Could Cripple Portland Shipping <-- Full article available at original site.
The Oregonian, November 5, 2012
---
See what you can learn
learn more on topics covered in the film
see the video
read the script
learn the songs
discussion forum