---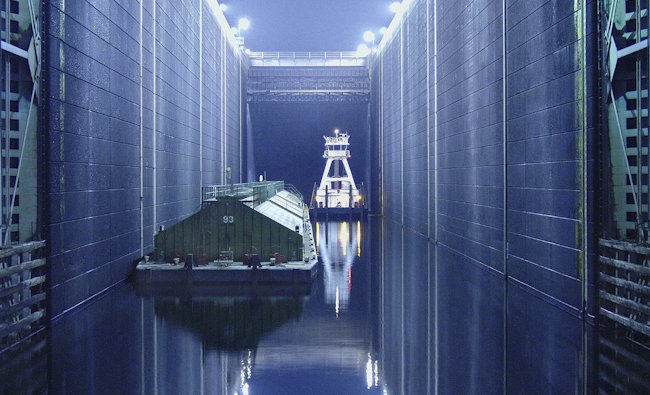 One of my first jobs using my degree in broadcasting from Eastern Washington University in 1984 was covering the first stop on the world tour for Cheap Trick in Spokane for MTV.
The second gig was a little more extreme — videotaping orcas in Seattle. I moved to Seattle right after graduation to try and get into television there. I started talking to everyone who did video or shot video. That led me to some researchers documenting the orca pods in Puget Sound. We loaded into a Zodiac in late June at a dock in Elliot Bay.
The video equipment was big and bulky as it was in the early 1980s. A camera connected to a tape deck. Eight of us were in the boat. Some of the group started glassing the calm waters. Bingo, someone spotted the pod and off we went.
The only ocra I had ever really seen in person was Shamu at Sea World in San Diego when I was 13.
The boat came along the pod and I started taping them coming up for air and exhaling. Suddenly, I realized just how big the orcas — especially the male — were. He was huge, maybe 25 feet long. His dorsal fin looked like it was 8 feet to 10 feet tall. It was frightening really. These were apex predators — seven of them — and we were in a rubber boat, 25 feet from the pod.
Spectacular.
Fast forward to this year.
Washington Gov. Jay Inslee formed a committee to save the southern resident orcas. He has asked for $750,000 in his budget to study how to save these iconic fish.
The southern resident orcas have declined to a 30-year low of just 74 animals, following the death of seven individuals in 2017 and, more recently, the death of Scarlet (J50) in September.
Orca groups, researchers and orca activists say this alarming decline shows that the southern resident population is in big trouble. They are listed as threatened under the Endangered Species Act and are at risk of extinction if no action is taken.
The primary factors the Orca Task Force identified as threatening orcas in Puget Sound are:
Not enough prey, specifically chinook salmon.

Toxic contaminants in the water and their food

Disturbance from noise and vessel traffic.

Oh, and the lower Snake River dams too.
The southern resident orcas are fish-eaters. They eat salmon, chinook, chum, coho, steelhead and sockeye salmon. Their diet is about 90 to 95 percent salmon. They have also been known to eat squid and seals.

Their range is somewhat controversial. They have been spotted in the Pacific Ocean as far south as central California and as far north as the Gulf of Alaska. Last week, they were spotted off the San Juan Islands and near Bellingham. The southern resident orcas have three pods.

It's my take that Puget Sound, the Salish Sea and north into the Inside Passage off the coast of British Columbia is what really hits these fish hard — pollution. It's a sewage dump.

For a long time, Puget Sound was thought to be big enough to handle the nutrient load from its wastewater treatment plants and other sources.

Now, a new mathematical formula shows that it's coming up against the limits of the system. The region is expected to grow by more than 1.5 million people within the next two decades, putting huge strains on wastewater infrastructure.

None of the old and antiquated sewage treatment systems that discharge treated waters into the streams and directly into Puget Sound actually remove the toxic pollutants that are making the salmonid smolts and adult salmon sick and toxic.
The orcas eat those fish.
If you want to read some great material on the subject, look up Greg Mohler's writings at the University of Idaho. He studies and researches environmental toxicology, chemistry and food toxicology.
Small particles of pharmaceuticals, contraceptives, controlled substances and other chemicals discharged with treated waters are changing the entire aquatic ecosystems of rivers and oceans just like Puget Sound. Fish are born sterile. Fish are born with both sex organs and the list goes on.
Micro-organisms are changing, too.
The orcas were eating chum salmon in November in Puget Sound possibly laced with Prozac, Advil, Benadryl, Lipitor — even cocaine, antidepressants, insulin, high-blood-pressure medication — among dozens of other drugs present in tainted wastewater discharge.
In layman's terms, "better dilution is the solution to pollution."
But when everyone's bathroom cupboard and pill-taking regime ends up in our treated waters, is that working for the salmon and orcas?
It's not the dams.
Let hope when a federal District Dourt judge decides for us, the taxpayers, how to best spend our $40 million to make a modern sewage treatment plant here in Lewiston and that it includes new technologies like the ones Mohler worked on to really make discharged waters clean for us and salmon and, eventually, the orcas, too.
Inslee and his Orca Task Force should look first at home. Clean up their own polluted waters before trying to hang the entire Inland Northwest's economy on a problem that does not exist here.
It's ocean conditions. It's the rivers and streams of Puget Sound that are filled with the last 100 years of PCBs, PBDEs and DDT, freeway and parking lot auto runoff pollution and other chemicals flowing into all the streams feeding Puget Sound.
That's the problem, not the Snake River dams.

---
Jeff Sayre of Lewiston served as regional director to former U.S. Sen. Larry Craig.
Puget Sound's Orcas are Dying from Pollution, Not Dams
Lewiston Tribune, February 3, 2019
---
See what you can learn
learn more on topics covered in the film
see the video
read the script
learn the songs
discussion forum