---
New owner plans to continue many employee-support programs created by Broetje.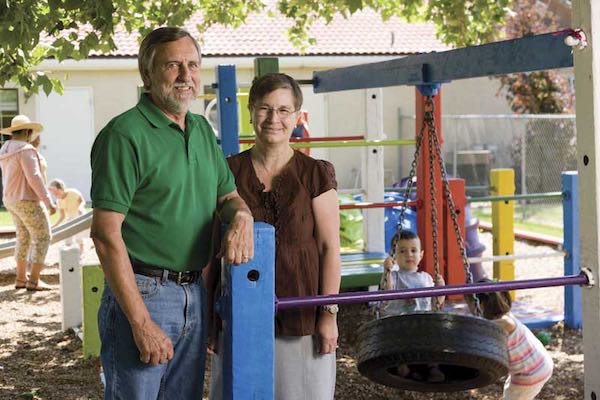 Broetje Orchards, one of Washington's largest family owned and operated apple companies, has been sold to the Ontario Teachers' Pension Plan.
The transaction closed on Dec. 28 and involved Broetje Orchards, FirstFruits Marketing of Washington, and Snake River Housing Inc. As a result of the sale, the business will be operated by three new entities: FirstFruits Farms, FirstFruits Marketing, and FirstFruits Community.
The company announced the sale in a news release.
Ontario Teachers', with headquarters in Toronto, Canada, has existing agriculture investments in the U.S. and owns an agricultural portfolio that also includes almonds, avocados and dates.
Jim Hazen, the former business manager at Broetje Orchards, has been named CEO and president of the new FirstFruits Farms. Chuck Zeutenhorst has been named the general manager of FirstFruits Marketing.
Ralph and Cheryl Broetje bought their first orchard in Benton City, Washington, in 1968 -- eventually expanding to manage more than 6,000 acres of apples and cherries in Benton City, Prescott and Wallula and growing into one of the nation's largest vertically integrated apple companies.
The company grows, packs and ships nearly 7 million boxes of apples each year, including the proprietary, naturally nonbrowning Opal apple.
FirstFruits Marketing was established in 2008 as a collaborative effort with growers interested in supporting social change.
A portion of the proceeds from all FirstFruits apple sales has gone to support "equipping individuals and communities to meet their basic needs, empowering them to promote sustainable change and challenging them to find ways to serve others."
The new owner has committed to making the transaction as seamless as possible to avoid any disruption for employees and customers.
"The success of the company over the years has been due in large part to the dedication of our employees," Hazen said. "Our future success also depends on them."
Long respected for their commitment to growing, packing and shipping the highest quality fruit, the Broetjes are equally known for their commitment to improving the lives of their employees and people worldwide.
In 1990, the Broetjes established the Vista Hermosa Foundation with a mission to "serve, encourage, and educate children and the under-served in their spiritual, community, and human development." The foundation funds projects in Haiti, India, Kenya, Mexico and Uganda.
Closer to home, Broetje Orchards has provided a variety of programs designed to serve working families, including day care and affordable year-round housing. Broetje has also been a long supporter of immigration reform in the U.S.
The new owners will continue the operations of several of the employee-support programs established by Broetje Orchards.
"We are looking forward to maintaining the legacy established by the Broetjes to focus on growing quality apples and investing in our people," Hazen said.
Good Fruit Grower magazine named Broetje the Good Fruit Grower of the Year in 2008, and he received the Silver Apple Award at the 2018 Washington State Tree Fruit Association's annual awards banquet in December.
Ontario Teachers' manages the pensions for approximately 323,000 active and retired elementary and high school teachers in Ontario, Canada. •
Related Pages:
Workers File Class-action Suit Against Broetje Orchards by Tony Buhr, Walla Walla Union-Bulletin, 5/18/18
U.S. Apple Orchard Fined US$2.25M for Hiring 'Unauthorized' Workers by Staff, Fresh Fruit Portal, 6/10/15
Broetje Orchards Puts People Before Profits by Stan Friedman, The Christian Century, 11/18/8
Irrigation from 4 Lower Snake Reservoirs by Reed Burkholder, Fact Sheet 1993
---
Jonelle Mejica
Sale of Broetje Orchards Creates FirstFruits Farms
Good Fruit Grower, February 27, 2019
---
See what you can learn
learn more on topics covered in the film
see the video
read the script
learn the songs
discussion forum