---
"Honestly, there are not a lot of things you can do to manage temperatures in the lower Columbia River," Graves said.
FISHING -- Northwest fisheries managers must respond faster to reduce fish kills of sockeye salmon in the Columbia River Basin if warm-water conditions return, a draft report on at last summer's massive die-off says.
The National Oceanic and Atmospheric Administration report released late last month describes conditions and assesses actions of fisheries managers in a year when 90 percent of the 510,000 sockeye salmon that entered the Columbia died, says the Associated Press.
Fishing was closed for sockeye 26 days after the July 1 season opener as fish managers saw no other options to help boost survival in the unusually warm water conditions.
Endangered Snake River sockeye perished at an even greater rate, with only about 1 percent of the estimated 4,000 fish returning from the Pacific Ocean surviving the 900-mile journey to central Idaho.
Sturgeon also were dying in the Columbia downstream from the Tri Cities.
"We need to be faster," NOAA's Ritchie Graves said. "There was too much talking and not enough action and experimentation."
In 2015 a rare combination of an extended heat wave coincided with low flows in rivers to push water temperatures above 70 degrees, conditions that had not occurred in the basin since at least the 1950s and can be lethal for cold-water sockeye.
"Should similar events occur frequently, the impact on sockeye salmon populations in the Columbia River basin could be substantial," the report says.
The draft report lists nine actions fisheries managers could do to recognize earlier when a massive die-off is looming and some actions to potentially reduce the die-off.
Among the recommendations is making changes to get real-time reporting of temperatures in fish ladders at dams to provide an early warning. Graves said he'd be surprised if that change isn't accomplished in the next two years.
The report also said drawing cold water from deep in reservoirs to use in fish ladders could help keep fish moving upstream. That was a problem last year when warm water in some fish ladders caused migrating salmon to stall.
The report says that in 2016 a new, permanent intake structure at Lower Granite Dam will draw water from 60 feet deep and give managers a greater ability to keep water cool.
Much of the report deals with the Snake River where managers have more ability to control water temperature by releasing cold water from Dworshak Dam.
"Honestly, there are not a lot of things you can do to manage temperatures in the lower Columbia River," Graves said.
The report notes that last year faulty temperature readings caused managers to reduce cold-water releases from Dworshak Dam just when Snake River sockeye needed it most. The mistake went unnoticed for about a week, and by then managers were moving forward with the capture and transport of Snake River sockeye to a fish hatchery.
But managers say 90 percent of Snake River sockeye died before even reaching the Snake River. "It definitely didn't help, but I don't think it was a significant factor in the loss," said Russ Kiefer of the Idaho Department of Fish and Game.
The report notes that one of the quandaries facing managers is the downstream transporting by barge of juvenile Snake River sockeye. In 2015, the report said, transported fish with poorer homing skills spent more time in the river. That proved lethal, and none of the returning adults survived the journey upstream to Lower Granite Dam on the Snake River.
However, barging juvenile fish downstream is intended to boost the number of returning adult Snake River sockeye, an endeavor fisheries managers say they are now having to reconsider.
The 58-page report is being reviewed by federal and state managers as well as tribes, with comments from those entities being incorporated into a final report expected early this summer ahead of this year's sockeye run.
Related Pages:
Warm Water Wreaks Havoc on Columbia River Fish by John Harrison, NW Power & Conservation Council, 8/12/15
Sockeye Arrives at Stanley Despite Warm Water by Associated Press, Teton Valley News, 7/29/15
Salmon Dying by the Thousands in Hot U.S. Rivers by Ted Ranosa, Tech Times, 7/29/15
First Sockeye of Year Returns to Redfish Creek Despite Hot Rivers by Rocky Barker, Idaho Statesman, 7/28/15
Why Are Thousands of Migratory Salmon Dying Before They Can Spawn? by Courtney Sherwood, Christian Science Monitor, 7/27/15
Biologists Bring Sockeye into Idaho on Trucks to Get Them Out of Hot Water by Rocky Barker, Idaho Statesman, 7/17/15
Sockeye Salmon Suffer Infections in Warm Columbia River System by Rich Landers, Spokesman-Review, 7/17/15
Half of Columbia River Sockeye Salmon Dying Due to Hot Water by Associated Press, The Oregonian, 7/18/15
---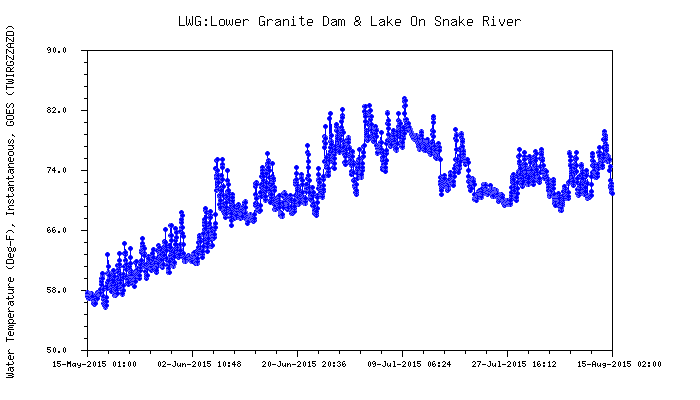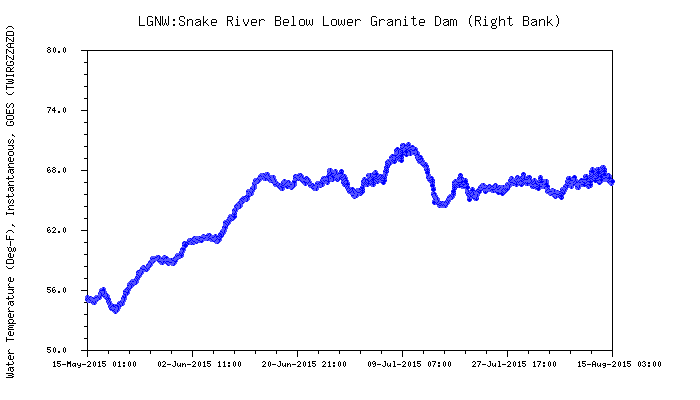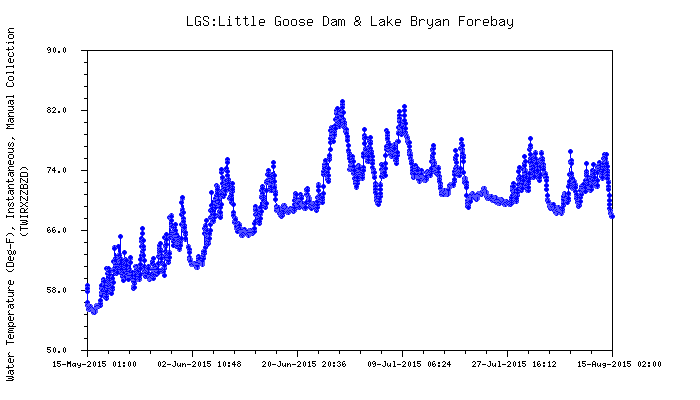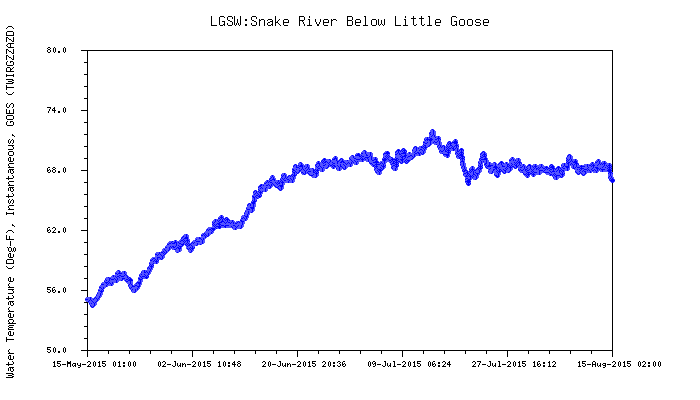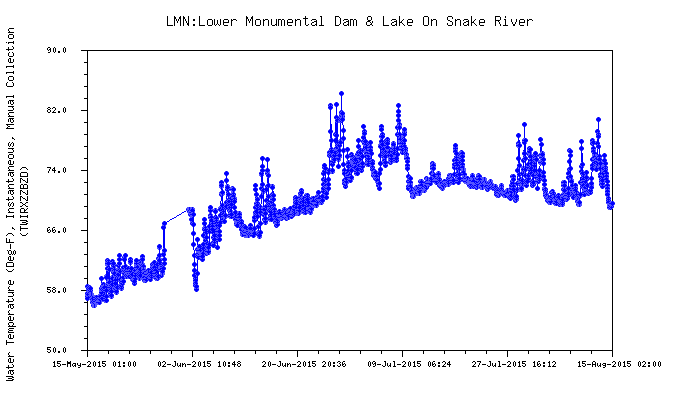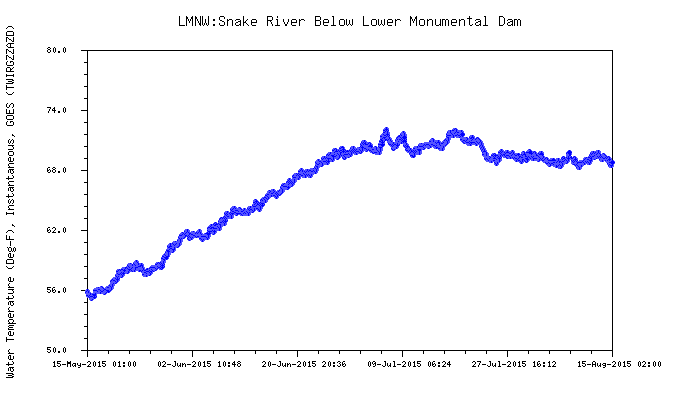 ---
---
---
---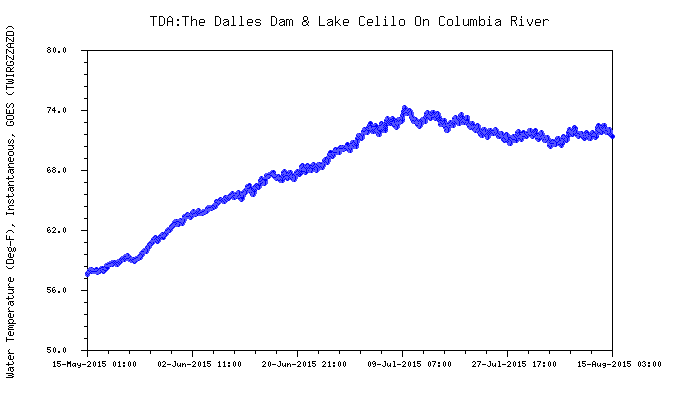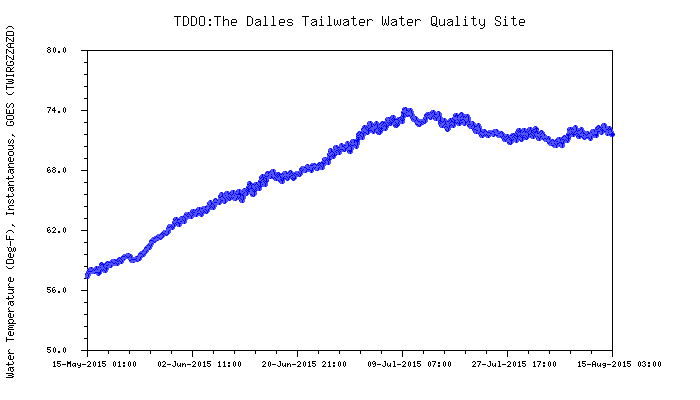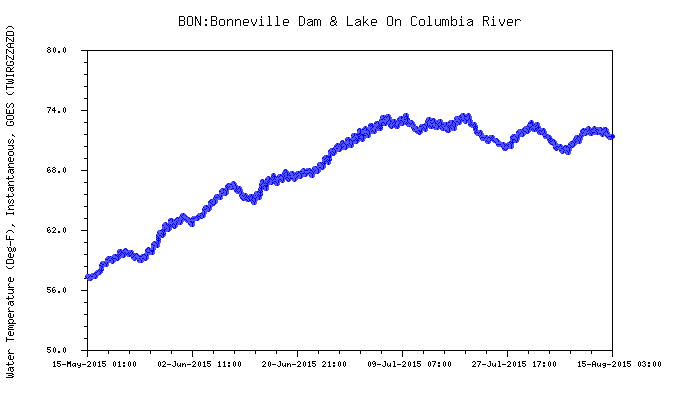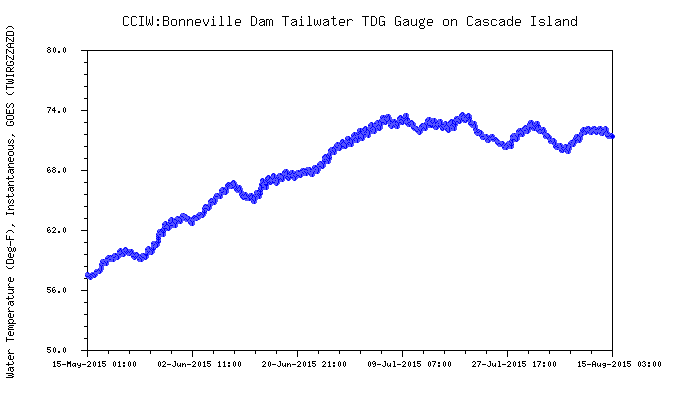 ---
Rich Landers
Report: Faster Response Needed to Mitigate Salmon Die-off
Spokesman-Review, May 4, 2016
---
See what you can learn
learn more on topics covered in the film
see the video
read the script
learn the songs
discussion forum