---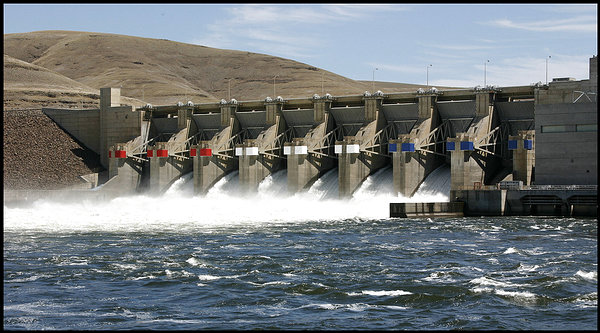 I agree with a concluding comment found in a recent letter to the editor from an Idaho reader that "we need to deal with facts" as related to the lower Snake River dams.
The Idaho Statesman from Boise has recently been publishing a series of articles about the lower Snake projects; the latest one heavily discusses their hydropower aspect. One item I personally believe needs some "fact finding" is that of the "power surplus" that many believe exists within our region and which is discussed in the most recent Idaho Statesman article.
During times like a hot August or perhaps during a very cool December or January, I'd personally like to see how the region would cope without the power contributed by the lower Snake projects.
It seems to me that temporarily ceasing all power production at these projects during either an August heat wave such as is currently in progress or during a severe winter cold snap would provide some insight to this aspect of the lower Snake River projects and also to the concept of a "current power surplus."
Federal government reports dating from the late 1890s, approximately 120 years ago, give some insight into the "facts" about diminishing salmon populations being noticed even back then, long before the construction of the lower Snake projects.
Water temperature data gathered by the United States Geological Survey on the lower Snake River for several years in the 1950s also give insights into the "fact" that Snake River water temperatures routinely exceeded 70 degrees for weeks at a time prior to the construction of the lower Snake dams.
Not producing electrical power at these dams during a time of "electrical system stress" such as likely found in August or mid-winter would provide additional "facts" about their contribution to our electrical grid and if a "surplus" during peak load periods is a reality.
Related Pages:
View from Idaho on Dam Protection by John Twa, Walla Walla Union-Bulletin, 8/1/17
Yes, Consider All Facts on Dam Breaching by John McKern, Walla Walla Union-Bulletin, 6/30/17
Congressional Effort to Blunt Dam Breaching Effort is Sound by Jacob Schmidt, Walla Walla Union Bulletin, 7/7/17

---
Gene Spangrude, Walla Walla, Washington
Yes, Let's Look at 'Facts' on Dams
Walla Walla Union-Bulletin, August 13, 2017
---
See what you can learn
learn more on topics covered in the film
see the video
read the script
learn the songs
discussion forum