---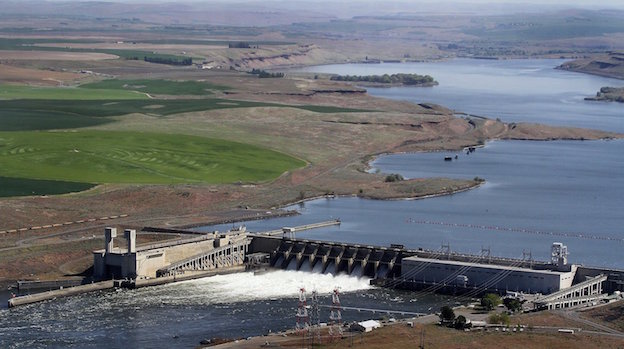 Congressman Mike Simpson, R-Idaho, has sworn 11 times to "support and defend the Constitution of the United States against all enemies, foreign and domestic; ..."
Sen. Mike Crapo, R-Idaho, has spoken those words seven times.
Sen. Jim Risch, R-Idaho, has done so twice.
And Congressman Russ Fulcher, R-Idaho, took the oath of office for the first time.
There are no caveats.
Their obligation is to the Constitution, not the president of their own party or even the political base.
Article 1 of the Constitution is under assault.
Unable to secure more than a pittance for his southern border wall through the legislative process, President Donald Trump intends to usurp the power of the purse by declaring a national emergency and redirecting about $6.6 billion toward the project. It means taking about a third of the military construction budget away from places such as Idaho's Gowen Field and Mountain Home Air Force Base. Left unchallenged, this re-writes the Constitution and gives the president the powers of a financial strongman.
Plenty of Republicans are appalled. Among them you will find Reps. Cathy McMorris Rodgers and Jaime Herrera Beutler, both R-Wash.
What have you heard from Idaho's Republican delegation?
Not much.
If anything, Crapo hinted at supporting the congressional end run: "In the coming days, I will work closely with my Senate colleagues and with the White House to learn the details of the president's intentions and how they will be implemented."
No surprise there. Throughout this two-year-long anomalous presidency, Idaho's delegation has been cowed into deference. Only Simpson has occasionally broken with Trump.
Perhaps the Idaho delegation is counting on the courts declaring Trump's emergency invalid, thereby rescuing them from facing a moment of conscience.
That's not guaranteed.
Although Trump's declaration is an egregious power grab, the courts may deem it within his prerogatives under the National Emergencies Act of 1976. The money already has been appropriated. The act gives Trump sweeping powers.
" ... The authority to declare national emergencies is basically unfettered," constitutional scholar Jonathan Turley wrote. "It is one of many such laws where Congress created the thin veneer of a process for presidential power that, in reality, was a virtual blank slate."
Either we have the rule of law or we have the rule of the autocrat. When Congress returns from its Presidents Day recess next week, the remedy is obvious: For Idaho's Republican congressional delegation, the time has come to break with this president.
Pass a resolution of disapproval. And if Trump issues a veto, join to override him with a two-thirds majority in each House.
No question, this won't be pleasant for the Idaho delegation. If there is anything more popular with the Idaho GOP base than the wall, it's that wall's presidential progenitor.
But the essence of political courage is the willingness to stand up for what's right -- even against the tide of public opinion -- and then come home and defend that choice to your constituents.
Who knows? Reason could prevail. Just tell ruby red Idahoans what they could expect from a Democratic president emboldened by Trump's precedent.
Crapo would certainly give people in Coeur d'Alene pause if he suggested another mass killing could prompt President Michael Bloomberg to declare a national emergency and prohibit the Bureau of Alcohol, Tobacco, Firearms and Explosives from issuing or renewing licenses to gun retailers.
People in Lewiston might get it if Fulcher envisioned President Jay Inslee responding to declining Puget Sound orcas by declaring a national emergency and demanding the U.S. Army Corps of Engineers rip out the four dams on the lower Snake River.
In Idaho Falls, Simpson would have not much trouble painting a picture of President Bernie Sanders raiding the Department of Energy to pay for Medicare for All by declaring a national emergency.
In Caldwell, Risch could paint a plausible story of President Kamala Harris using an emergency declaration to decimate the Immigration and Customs Enforcement.
What better reason to be in Congress than to defend the Constitution in its hour of peril? Depending on what Crapo, Risch, Simpson and Fulcher do next, this could be their finest hour.

---
Marty Trillhaase
Idaho Delegation Faces Moment of Conscience
Lewiston Tribune, February 20, 2019
---
See what you can learn
learn more on topics covered in the film
see the video
read the script
learn the songs
discussion forum