---
Customers, Wyden lobby for Elliot Mainzer as replacement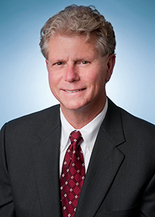 Bill Drummond has resigned as administrator of the Bonneville Power Administration, bringing one piece of the agency's recent hiring scandal to a controversial resolution and prompting a push for the quick appointment of his successor.
Drummond is a well-respected utility executive in the Northwest, but spent only six months as administrator before being suspended amid allegations that BPA hiring practices were discriminating against veterans and that managers were retaliating against whistleblowers.
An investigation by the Department of Energy's inspector general suggested that Drummond had a hand in a recruitment that disadvantaged a veteran job applicant, and that he was aware of disciplinary action taken against a whistleblower after he was told to suspend all such actions against employees.
Drummond did not return The Oregonian's calls for comment.
Many current and former BPA employees and utility industry insiders are convinced Drummond is getting a raw deal; the victim of mistakes made under his predecessor, as well as politics within the U.S. Department of Energy.
Where the operation of BPA is concerned, however, customers and others are hoping to quickly move on. They expressed strong support for the DOE to appoint the agency's acting administrator, Elliot Mainzer, as Drummond's replacement.
Public utility customer groups supported Drummond over Mainzer when both were finalists for the administrator's job in late 2012. But they now wholeheartedly endorse Mainzer, who has served in various roles, including head of strategic planning and acting deputy administrator since coming to Bonneville from Enron Corp. in 2002.
Mainzer was appointed acting administrator when Drummond was suspended in July.
"Given the set of circumstances the region is facing, I think Elliot will be the best qualified person to be the administrator," said John Saven, chief executive of Northwest Requirements Utilities, a trade group of 52 public utilities that buy their power from BPA. "It's not going to be one person. It's going to be a team led by Elliot, and I would strongly recommend they move in that direction."
Scott Corwin, the executive director of the Portland-based Public Power Council, said Mainzer has strong support in his group.
"He has 12 years experience in various positions in the agency. He's very bright. He understands the issues. He's been in the deputy position and he's ready to take it on," Corwin said.
BPA is one of four power-marketing agencies that report to the Department of Energy, and the 800-pound gorilla of the Northwest's energy market. It sells electricity from 31 federal hydroelectric dams in the Columbia River Basin and controls the bulk of its transmission grid.
The Northwest's congressional delegation has hammered the DOE for months on the importance of keeping control of BPA rooted in the region. The DOE is reportedly testing the waters with members of the delegation, including Sen. Ron Wyden, D-Ore. and chairman of the Senate Energy Committee.
Wyden's office "told DOE that Elliot is the right choice to be administrator of BPA," said Tom Towslee, a Wyden spokesman.
The Department of Energy offered little insight into that process on Wednesday. A spokeswoman said "Bill Drummond is no longer an employee at the Department of Energy. Elliot Mainzer continues to serve as acting administrator. The Department has not made any further personnel decisions."
Both Drummond and BPA Chief Operating Officer Anita Decker were put on administrative leave and escorted from BPA's Lloyd District headquarters in July after the inspector general issued an alert citing evidence that managers were retaliating against whistleblowers at the agency. The inspector general's follow up report uncovered massive dysfunction in human resources and informal practices that disadvantaged veterans who applied for jobs at the agency.
BPA officials have offered little to dispute the inspector general's specific findings, though they have portrayed faulty hiring practices as a well-intentioned mistake that was suspended when it was uncovered. Drummond reportedly was directly involved in a recruitment where a veteran was disadvantaged after Drummond decided the applicant was unqualified. He allegedly chose to close a vacancy and reopen it with additional criteria that the veteran could not meet.
Both Drummond and Decker were also reportedly aware of the proposed dismissal of one whistleblower and allowed the disciplinary action to proceed despite direction from DOE not to continue with any retaliatory actions.
Both Drummond and Decker declined reassignment within the Department of Energy. Corwin said Drummond is going to work for the Colorado-based Midwest Electric Consumers Association, an organization that represents customers of the Western Area Power Administration.
BPA says it has not received word on whether Decker intends to resign.
---
Ted Sickinger
Bonneville Power Administrator Resigns in Wake of Hiring Scandal at the Agency
The Oregonian, January 8, 2014
---
See what you can learn
learn more on topics covered in the film
see the video
read the script
learn the songs
discussion forum