---
Developers attempting to claim new territory for wind development in the US Pacific Northwest have
dropped plans for three projects in the face of strict regulatory conditions and business concerns.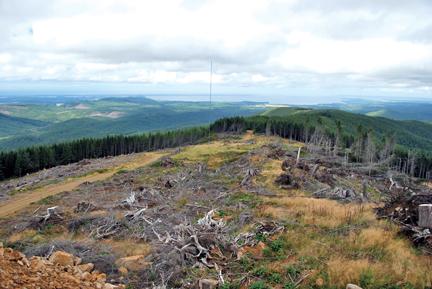 Radar Ridge, one of the first large-scale wind projects to be proposed in the forested, coastal hills on the west side of Washington state has been scrapped, because regulatory mandates to protect a threatened seabird were "untenable", according to Jack Baker, vice president of Energy Northwest, which was developing the 82MW project with a coalition of four public utilities.
The group invested $4m and four years of effort into development before being told by the US Fish and Wildlife Service (USFWS) that the project would have to shut down for more than half the year to avoid harming the marbled murrelet, which nests in the region, though Energy Northwest maintains that "extensive, independent, scientific studies found that no murrelets nest atop the Radar Ridge site and few fly through the area". The USFWS also required a $10m mitigation fund and would only issue a five-year permit, to be extended upon review, among other conditions.
While thousands of megawatts of wind have been installed in eastern Oregon and Washington, only 6MW has been installed on the western side of the region, where the majority of the population lives. Developers are eager to advance projects on the west side, where winds are stronger in winter, matching demand peaks and counterbalancing the summer-peaking wind of the east side, and where transmission constraints are less of an issue.
Another western Washington wind project - EverPower Wind Holdings' 120MW Coyote Crest Wind Park - is still alive. It is undergoing state and county permitting with a late-2012 construction target.
Meanwhile, in empty southeast Oregon, another part of the region that has seen no wind built, and which also features a winter-peaking wind regime, Columbia Energy Partners scrapped its plans for the East and West Ridge projects.
The two projects, on private land, would have had a combined capacity of about 200MW. The developer faced opposition from conservation groups and residents on the grounds that they would spoil a dramatic, empty landscape. The company told The Oregonian newspaper that "business, regulatory and environmental" concerns prompted the decision.
Columbia Energy Partners still has two projects on the drawing board for southeast Oregon.
---
Staff
Northwest Wind Plans Dropped in Face of Strict Regulations
Recharge, November 19, 2011
---
See what you can learn
learn more on topics covered in the film
see the video
read the script
learn the songs
discussion forum