---
This is our very last chance to save these incredible creatures. We must act boldly now.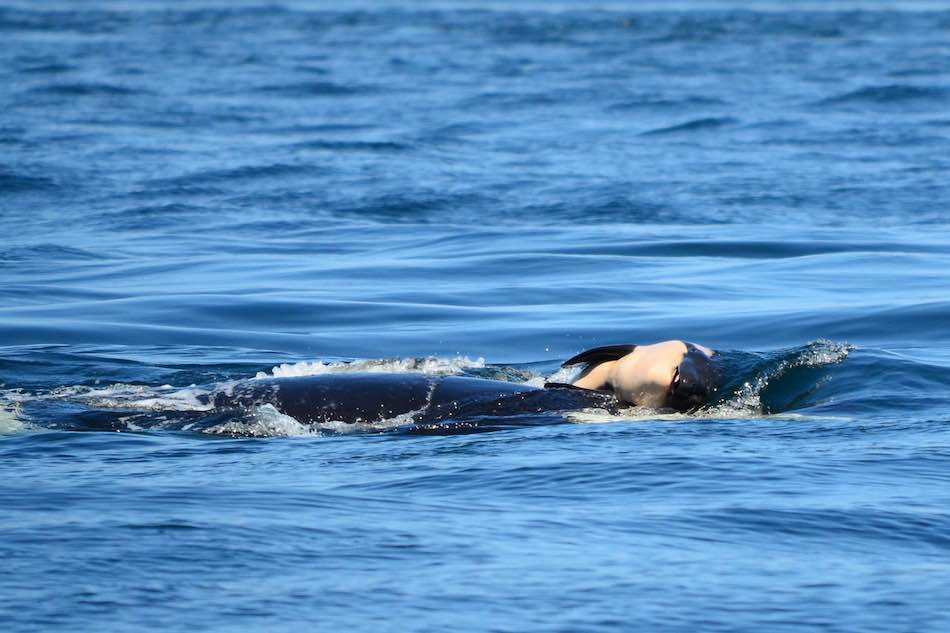 I share Lucinda George Simpson's concern about the southern resident killer whale population of the Puget Sound that was expressed in her op-ed piece published Sunday in the U-B, but I object to her perpetuating a hoax that the Lower Snake River caused the decline.
Historically, the Snake River and its tributaries were a major contributor to Columbia River salmon runs. Two-thirds of the spring and summer Chinook Snake River habitat and 85 percent of the fall Chinook was lost by the time Idaho Power Company built its three Hells Canyon dams. Snake River habitats were severely depleted before the Lower Snake River dams were built.
Research shows that juvenile Chinook bypass the Puget Sound when migrating to rearing areas up the coast of British Columbia and Alaska. The adult salmon follow the same path back to their spawning grounds.
For decades, the Washington state Department of Fisheries (now Department of Fish and Wildlife) relied heavily on hatchery Chinook to supply fish for harvest, and many of the Puget Sound wild stocks were severely reduced or extirpated by overfishing.
Ken Balcomb of the Puget Sound Orca Research Center has studied the southern resident orcas since 1976.
He found that lack of food and interference in catching food by commercial shipping and other noise makers were the cause of their decline. Southern resident orcas prey on Chinook salmon passing through the San Juan Islands on their way back to Canada's Fraser River. They prefer Chinook, typically larger and fatter fish, but they will eat other species of salmon and other fish. Southern resident killer whales depend on Fraser River salmon in the Puget Sound, not Snake River salmon.
Research and corrective measures at U.S. Army Corps of Engineers Snake and Columbia river dams have increased survival through the eight dams in normal flow years to 65 percent for juveniles and over 80 percent for adults. That equates to 95 percent survival per project for juveniles and over 98 percent for adults. Juvenile salmon barged around the dams have experienced over 98 percent survival consistently since the 1980s.
Fish hatcheries and natural habitat restored in recent decades have greatly increased Columbia River Chinook and other salmon runs. By 1938, commercial fishing had reduced the returns by 95 percent, to less than one-half-million fish over Bonneville Dam. The returns first exceeded a million in 2001 and have ranged between two and three million for the last 10 years.
Blaming the Lower Snake River dams is a hoax.
Related Pages:
Blaming Dams for Fish Loss is a Hoax by John McKern, Walla Walla Union-Bulletin, 8/23/13
'Climate Change' is a Hoax by Tom Nelson, The Columbian, 8/12/18

---
John McKern, Walla Walla
Blaming Snake River Dams for Orca Woes a Hoax
Walla Walla Union-Bulletin, August 14, 2018
---
See what you can learn
learn more on topics covered in the film
see the video
read the script
learn the songs
discussion forum