---
If we are to avoid the extinction of salmon runs and orcas, talks regarding the dams should continue.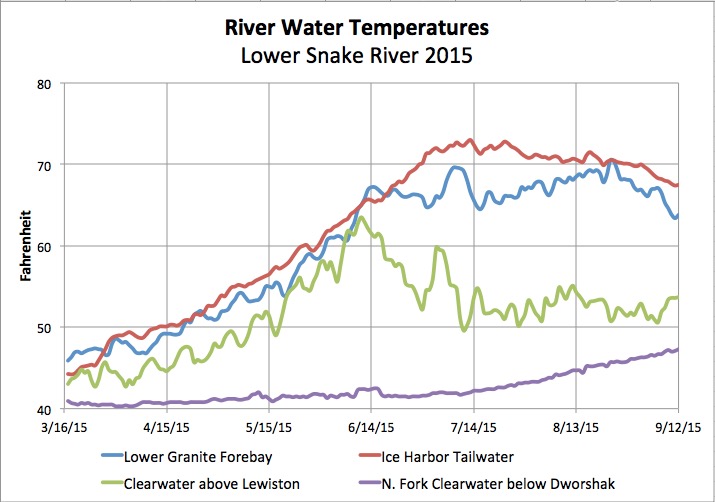 The Herald's thoughtful editorial of Aug. 9 ("Debate regarding Snake River dams is far from over") was a fine example of balanced reflection on a contentious issue, laying out the essential dilemma and reviewing the arguments for both sides. Yet it bore the undercurrent of the ultimate message of climate change to mankind: We must wake up to our condition, and act with courage and love to revamp our relationship to our planet.
The plight of the farmers, the salmon, the orcas: Water is life, and there is less of it. There will be much less. This is just the beginning of a global crisis of fresh water; our response to this crisis will necessitate sacrifice by all, if it is to succeed. Our fond illusion of domination of the natural world must evolve, as life has evolved, to a position of humility before the dynamics of nature. If we are to survive as a species we must be ready to actively share this abundant world with all life, fairly -- and joyfully, as an expression of who we are.
The age of limitless expansion and endless growth must give way to an age in which you and I and all people accept our responsibility for the harm caused by reckless exploitation of resources, and begin to think in terms of balance, of sharing, of choosing the smaller portion rather than the larger; because we can. We can opt for a more humble vision of humanity; not the grandiose, all-devouring, all-consuming Master of the Universe deploying technology in all directions (think of Disney's "Sorcerer's Apprentice"), but the careful, cautious, yes humble steward of a glorious garden to be shared with all life, conscious of how fragile we and it are.
We can begin a new phase in our trajectory as a species, and gradually, more and more will seem like less and less, wasteful and needless, and give way to a balanced future. Thanks for asking us to think again.

---
Don Dillinger
Climate Crisis Will Require Change for Dams, Water, More
Everett Herald, August 16, 2020
---
See what you can learn
learn more on topics covered in the film
see the video
read the script
learn the songs
discussion forum