---
U.S. representative talks dams, tariffs and immigration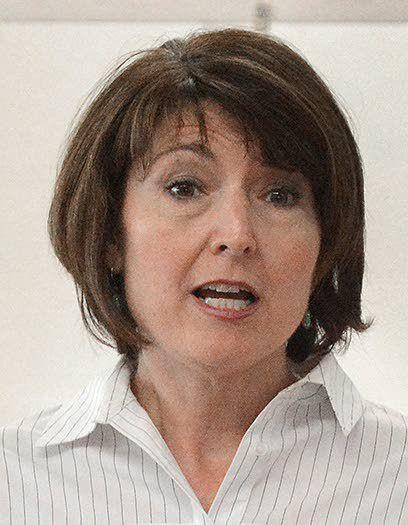 COLFAX -- U.S. Rep. Cathy McMorris Rodgers, R-Spokane, tried to ease fears Monday about the future of trade in America while addressing constituents in Colfax.
McMorris Rodgers spoke about trade and several other issues during a town hall event in front of about 30 people at the Whitman County Public Service Building.
She said Washington is the most trade-dependent state in the country, which is why it is crucial the United States-Mexico-Canada Agreement is approved by Congress. The USMCA is an update of the North American Free Trade agreement the Trump administration hopes Congress will ratify by August. It aims to create a level playing field and strengthen trade for farmers and manufacturers, but hinges on the requirement that Mexico pass labor reforms by the end of April. Congress may also require President Donald Trump's tariffs on aluminum and steel be lifted.
"I recognize that this has been difficult and, for farmers, the uncertainty around trade is extremely difficult," McMorris Rodgers said. "And I have spoken out against the across-the-board tariffs and that approach."
Once the agreement is approved, she said, the U.S. can focus on mending relationships with Japan and China -- relationships that have also been hurt by tariffs. She said she is proud of Trump for being tough on China, but she does not want his actions to hurt relationships with important allies like Japan.
"Getting USMCA passed is going to be the first big hurdle, and in my mind that is what's going to be the indicator as to how everything else goes," she said.
Snake River dams
During a question-and-answer session, McMorris Rodgers reaffirmed her stance on the four lower Snake River dams.
She said the dams are unfairly blamed for contributing to the demise of salmon and orcas. Other factors like pollution, too many boats on the Puget Sound and an influx of sea lions eating the orcas' food supply are the major factors in orca deaths, McMorris Rodgers said.
She said no one wants to see the orcas go extinct, but there needs to be a more pragmatic solution to saving them.
"Pointing to the four lower Snake River dams -- that isn't the solution," she said.
She said the dams are crucial to the economy and environment because they provide cheap, renewable hydropower that benefits residents and businesses. Washington's rivers are also the most environmentally friendly way to transport goods across the Northwest, she said.
Immigration
An audience member said he was concerned about the safety of his wife, a Japanese immigrant, given Trump's rhetoric toward immigrants.
McMorris Rodgers said she wants everyone to feel they are welcome to come to the U.S. and pursue the American dream. She said Trump's main concern is security and she, too, supports building the border wall. She also supports fixing the "broken" immigration system, including the agriculture guest-worker program and visa program.
Splitting Washington?
Another audience member wanted to gauge McMorris Rodgers' interest in supporting the division of Washington into separate states along the Cascade Mountains. He said this would be a way to give eastern Washington more power, as the region is often overlooked by the western Washington-dominated state Legislature. McMorris Rodgers did not explicitly support the two-state idea, but she said she is concerned by how much King County dominates the Legislature. When she worked in the Legislature, she advocated for one state senator representing every county so the rest of Washington could have a stronger political voice.
McMorris said she believes in "thinking big" to solve this issue.
"I think what you're raising is important for us all to be thinking about," she said.

---
Anthony Kuipers
McMorris Rodgers Visits Colfax
Lewiston Tribune, April 23, 2019
---
See what you can learn
learn more on topics covered in the film
see the video
read the script
learn the songs
discussion forum