---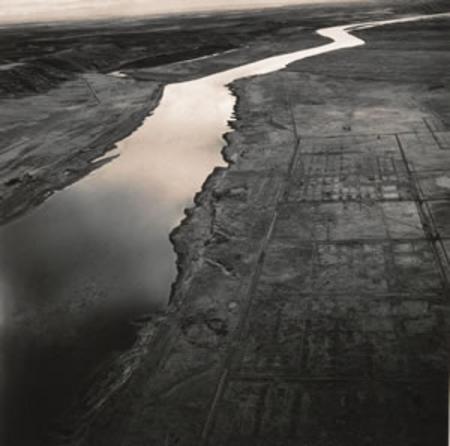 Much of the increase in Gov. Chris Gregoire's proposed budget for 2007-09 will build education programs, but Mid-Columbia projects also could receive some money.
Those include continuing road construction, improvements to the Tri-Cities stadium, displays at the proposed Reach visitor center and expansion of the Coyote Ridge Corrections Center in Connell.
In addition, Gregoire is proposing $1.3 million for additional support of the state Attorney General's Office to make sure it has the money it needs to enforce Hanford cleanup and address other legal issues affecting the nuclear reservation.
"I'm worried, candidly," she said about Hanford cleanup and litigation in a telephone conversation with the Herald's editorial board Thursday. "I'm not a big believer in suing. But legal work needs to be done."
The proposed Hanford Reach National Monument Heritage and Visitor Center would receive $1 million to add to $2 million from the 2006 budget for design and construction of exhibits on the Ice Age floods and a White Bluffs Theater.
That still leaves that portion of the project $2 million shy of an agreement reached with the Washington State Parks and Recreation Commission to support $5 million for the floods exhibit.
"We would like to get it now," said Ron Hicks, executive director of the Reach. "It gets the state fully involved in the project."
Gregoire said she supports the center, "but there is so much demand." When the state Legislature considers the proposed budget, it can decide if the center should be a higher priority, she said.
She's already warned Republican and Democratic lawmakers that the budget's been so tight they'll be overwhelmed with requests for extra spending. They could easily spend the budget surplus several times over, she said.
Her proposed budget would include $666,000 for Tri-Cities Stadium where the Dust Devils play minor league baseball. Proposed improvements, including replacing bleachers with seats and putting up a sunscreen to shield stands on the third-base side, would cost an estimated $2.5 million.
The project already had $1 million approved in the 2006 budget.
The governor received multiple requests from minor league operations, and granted about 33 percent of each, she said.
The budget also includes $13.7 million for a 256-bed expansion of Coyote Ridge Corrections center.
Transportation projects include $5.2 million to finish construction of additional lanes on Highway 240 between Richland and Kennewick.
About $6.4 million is proposed to rebuild the interchange at Highway 395 and Highway 240 -- money that would finish the engineering, cover the right of way and start construction.
Most of the transportation spending in the Mid-Columbia would be used to continue building a four-lane divided highway to Walla Walla for 40 miles from the junction of Highway 124.
Some of the Hanford money for the Attorney General's Office would be used to "address unacceptable delays in cleanup at Hanford which pose an increasing risk to the environment and human health," according to a fact sheet prepared by the governor's staff.
The state's top priority at Hanford is emptying underground tanks of radioactive and hazardous chemical wastes and treating those in a $12.2 billion vitrification plant now under construction. But both projects are behind schedule, with the vitrification plant possibly not beginning operations until eight years past a legal deadline of 2011.
Gregoire has said previously that she would consider legal action to force a timely start to operations at the plant.
The $1.3 million for the Attorney General's Office also would support two ongoing lawsuits.
The state is appealing a federal court decision earlier this year that Initiative 297 is unconstitutional. It was intended to prevent more radioactive waste from being shipped to Hanford until waste already there is cleaned up. The site is massively contaminated from the past production of plutonium for the nation's nuclear weapons program.
The state also is working with the Yakama Nation to compel the Department of Energy to meet its legal obligations for natural resource damages at Hanford, starting with an assessment of damages.
"There's a clock on this whole thing," she said. "The feds are dragging their feet."
The state did not want the lawsuit, but DOE refused to let the state be part of natural resource damage discussions it believed were critical to protect the interests of state residents, Gregoire said. The state has now joined a portion of the legal action.
Benton and Franklin counties also would see more money for education, including increased spending for kindergarten through high school and investments in higher education. The proposed budget would cover $5 million to renovate the Columbia Basin College Business Education Building and $1.8 million to plan and design a new Career and Technical Education Center to replace CBC's vocational building.
---
Annette Cary
Hanford Cleanup Worries Governor
Tri-City Herald, December 22, 2006
---
See what you can learn
learn more on topics covered in the film
see the video
read the script
learn the songs
discussion forum