---
Last week, BPA and the Army Corps of Engineers released a final environmental assessment
of the hydropower system that declined to endorse any dam breaching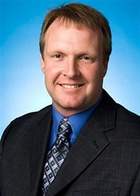 The leader of the Pacific Northwest's hydropower giant announced yesterday that he is leaving the federal agency as it heads toward the most critical juncture of its nearly 80-year history.
Elliot Mainzer, CEO and administrator of the Bonneville Power Administration, will leave at the end of August to take charge of the California Independent System Operator, or CAISO, the Golden State's grid overseer.
"Elliot's demonstrated success leading a large, complex power and transmission organization will serve CAISO, our customers and stakeholders well," the CAISO board of governors said in a statement.
"We are happy to have a leader so knowledgeable about integrating renewables and passionate about building on CAISO's organizational strengths."
Mainzer, a California native, has led BPA for seven years and, in total, has been at the agency 18 years.
He has presided over the agency's most tumultuous period as renewables like wind and solar became cheaper and threatened BPA's position in the wholesale market. And the utility currently faces difficult negotiations with its customers as their contracts come up for renewal in 2028.
BPA is also legally responsible for the largest endangered species recovery program in U.S. history, the effort to recover the region's iconic salmon and steelhead runs ravaged by the utility's dams. The program has cost BPA and its ratepayers nearly $17 billion and by most accounts isn't working (Greenwire, Sept. 25, 2019).
Those factors have led some to strongly criticize Mainzer's stewardship of the sprawling federal agency that at times has been as much as $15 billion in debt.
"He successfully spent seven years not doing what needed to be done for the world, but he did his job," said Tony Jones, an Idaho-based economist who has studied the BPA system for years. "He got in and got out before the roof caved in."
Mainzer was generally well-regarded by mainstream environmental groups and utilities, who acknowledged the many challenges he faced.
But he is also leaving at a critical juncture when conservationists, utilities, governors and members of Congress are calling for fundamental changes in the management of the Columbia River's hydropower system and fish mitigation.
Last week, BPA, the Army Corps of Engineers and the Bureau of Reclamation released a final environmental assessment of the hydropower system that declined to endorse any dam breaching -- a solution that many conservationists say is the only way some of the runs will recover.
The environmental impact statement appeared to acknowledge more needed to be done for the fish.
Solving the fish problem "will also require additional regional actions to address other effects that are beyond the co-lead agencies' [Columbia River system] authorities" (E&E News PM, July 31).
Conservationists have challenged BPA and the other agencies' management of the dams more than five times in court. They've won nearly every case.
Financial problems
For decades, BPA was the crown jewel of President Franklin D. Roosevelt's New Deal program to electrify the country's rural areas with cheap hydropower.
BPA was established by Congress in 1937 to sell power from Bonneville Dam on the Columbia River. Rapid dam building followed, and Bonneville was ultimately charged with marketing the power from 31 dams and managing the region's transmission lines as well as a lone nuclear plant near Hanford, Wash.
For years, the plan worked for BPA, one of the country's four public marketing administrations, or PMAs. Hydropower remained the cheapest electricity on the market, and the low-cost power fueled the rapid growth of the region, including cities like Portland, Ore., and Seattle.
That began to change around 2008. The cost of renewables like wind and solar began to drop dramatically, particularly in California, which BPA relied on to buy its surplus power at higher rates.
At the same time, BPA is, by law, responsible for the fish mitigation program.
BPA passes along those costs to its ratepayers. As a result of the changes in the market and the fish mitigation program, the utility's wholesale rates have risen about 30% since 2008. The agency's debt has fluctuated, but it has been as high as $15 billion and, at one point, had burned through $900 million in cash reserves in a decade.
All of that has raised the possibility that -- for the first time -- BPA's customers, local utilities in the region, will flee the agency when their current contracts are up in 2028 in search of cheaper wholesale power (Greenwire, Nov. 27, 2019).
If even some customers defect, BPA will likely have to raise its rates further to cover that lost revenue. That, in turn, could lead to more customers leaving. Economists call that a death spiral.
Mainzer and BPA recognized the problem in 2018, acknowledging that the wholesale market had been a "bloodbath" for the agency. He issued a strategic plan that called for significant cost cutting and other measures to get the agency's books in order, including attempting to stabilize its rates.
But the fundamentals of the wholesale market haven't changed, Jones said, and BPA still faces the same challenges.
"If I look at BPA seven years ago as it was financially structured, he left it almost identical to what it was when he showed up," Jones said. "BPA will change, and it could be done smoothly or it could be done like a train wreck. Mainzer had a chance to do it smoothly and whiffed."
Reforms
BPA pointed to Mainzer's work to reform the agency, including identifying new revenue streams, and efforts to modernize BPA's assets and "provide competitive power products."
Many of those efforts have also won praise from BPA power customers.
The agency also pointed to Mainzer's efforts to modernize BPA's transmission grid and bring more renewables into the region's portfolio.
"Energy markets, technologies and public policies will continue to evolve at a rapid pace," Mainzer said in a statement.
"I am confident that with a continued focus on collaborative relationships, customer responsiveness, disciplined cost management and business agility, BPA will successfully address the market, technological and environmental challenges and opportunities ahead," he said.
---
Jeremy P. Jacobs
Bonneville Power at Crossroad as Hydro Giant's CEO Exits
Greenwire, August 7, 2020
---
See what you can learn
learn more on topics covered in the film
see the video
read the script
learn the songs
discussion forum