---
Starting May 3, anglers can earn between $4 and $6
for each salmon predator that they catch in the Columbia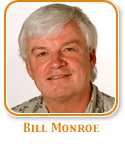 It's the most lucrative fishing bounty in the nation.
In fact, it's the only fishing bounty in the nation.
The Bonneville Power Administration will begin targeting northern pikeminnows with a bounty season that opens May 3 from the mouth of the Columbia River to John Day Dam. The Columbia and Snake rivers above John Day open May 17.
Anglers who register to fish and turn in pikeminnows longer than 9 inches will earn between $4 and $6 per fish through the season's end Sept. 26.
Pikeminnows are voracious salmon predators native to the Columbia. Once limited by the river's swift current, they thrive in the slower water above and below dams, gobbling salmon smolts.
Since the program began in 1991, more than 2 million pikeminnows have been turned in -- most are sold to the pet, livestock and fish food industry -- and their annual take of baby salmon has been reduced by an estimated 25 percent.
In 2003, anglers turned in 195,974 fish during 28,691 trips -- not a bad year, but well below the 239,964 pikeminnows caught during 39,091 angler trips in 2001. That year, faced with low water, higher predation rates and lagging interest, BPA upped the ante to $5 to $8 per fish and attracted much more attention.
Agency officials are scheduled to meet next week to decide whether to redirect the river's spill from saving salmon to power production.
Russell Porter, field programs administrator for the Pacific States Marine Fisheries Commission, said rewards for tagged fish also might increase from $100 to $500. Biologists capture and tag hundreds of pikeminnows before the season as an additional angling incentive.
"It's possible, too, that we might hire some anglers at Bonneville and The Dalles dams and maybe John Day," Porter said.
John Skidmore, a BPA project manager, said tightened security measures at federal dams since Sept. 11, 2001 will mean more scrutiny in the hiring process.
To qualify for the bounty program, known as a "sport reward," anglers register at one of more than a dozen stations along the Columbia before they go fishing.
Fresh -- not frozen -- fish are then turned in to the check station attendant, who issues a written voucher. Anglers mail in their voucher or accumulated vouchers and receive a check for payment.
This year's check stations and open times are:
Cathlamet Marina (Washington), Noon-4 p.m.
Willow Grove Park (Washington), 5-8 p.m.
Rainier Marina (Oregon), 4-8 p.m.
Kalama Marina (Washington), 11:30 a.m.-3 p.m.
James Gleason Boat Ramp (Oregon), Noon-8 p.m.
Chinook Landing (Oregon), 7:30-10 a.m.
Washougal Boat Ramp (Washington), Noon-8 p.m.
The Fishery at Covert's Landing (Oregon), 4-8:30 p.m.
Bonneville Trailhead (Washington), 11 a.m.-4 p.m.
The Dalles Boat Basin (Oregon), Noon-8 p.m.
Giles French (Oregon), Noon-8 p.m.
Columbia Point Park (Washington), 11 a.m.-5:30 p.m.
Vernita Bridge Rest Area (Washington), 3:30-7:30 p.m.
Greenbelt (Washington), 3:30-7:30 p.m.
Lyons Ferry (Washington), 9:30 a.m.-1 p.m.
Boyer Park (Washington), 11:30 a.m.-2 p.m.
Additional information, including fishing tips from boat and bank, are available at www.pikeminnow.org
---
Bill Monroe
Pikeminnow Bounties to Start
The Oregonian, April 8, 2004
---
See what you can learn
learn more on topics covered in the film
see the video
read the script
learn the songs
discussion forum