---
Investment in wind energy and other "new" energy sources -- solar, geothermal and biomass -- is proving to be a big time windfall as Washington's economy pulls out of the Great Recession.
Capital investment in so-called clean energy has reached $7.9 billion, according to data compiled by the Renewable Northwest Project, a regional non-profit that charts and advocates new energy.
Growth of wind energy, in particular, is apparent along Interstate 90, in the windmills on hills east and west of Ellensburg, and in the Stateline Wind Project near U.S. 12 between Pasco and Walla Walla.
In 2011, wind development climbed from 2,104 megawatts to 2,573 megawatts, a 22 percent increase -- and approximating the output of two large nuclear power plants.
The rapid growth of alternative energy in Washington is filled with delicious irony.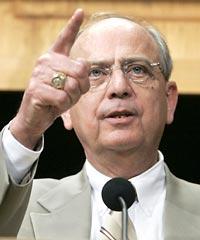 Much of the development is occurring in the Central Washington congressional district of U.S. Rep. Doc Hastings, R-Wash. Hastings chairs the House Natural Resources Committee and is a major Capitol Hill ally of Big Oil, Big Coal and the mining industry.
But Grant County-based REC Silicon is Washington's largest manufacturer of renewable energy materials, and is the county's largest taxpayer. In the words of REC manager Len Topaz, "While some industries are shipping manufacturing jobs overseas, renewable energy companies are investing in Washington and throughout the United States.
During the 1970's and early 1980's, the Washington Public Power Supply System's stumbling effort to build five nuclear power plants threatened to melt down the Northwest's economy. Four of the reactors were abandoned. WPPSS triggered the biggest municipal bond default in American history.
Energy Northwest, WPPSS' renamed successor, is now touting its Nine Canyon Wind Project, near Kennewick, in TV commercials. The project consists of 63 turbines with a capacity of 95.9 megawatts.
Rep. Jay Inslee, D-Wash., is basing his gubernatorial campaign on the promise to promote clean energy and biotechnology. "The clean technology industry is growing: It is going to surge when I am governor," Inslee said recently in announcing his jobs agenda.
(Hastings defeated Inslee in a hot 1994 House race. Inslee took his pro-renewable energy views across the Cascades and won a Western Washington congressional seat.)
Whatever the future, clean energy has helped local economies in the present.
The Port of Vancouver handled 3,300 individual wind turbine parts during 2011. In Kittitas County, each wind turbine provides a $4,500 boost to the county's general and roads budget.
The Maryhill Museum of Art, south of Goldendale, is known both for its Rodin collection and spectacular, windy Columbia Gorge location. It collects $256,000 in lease payments from the Cannon Power Group, which operates 15 wind turbines on museum-owned land.
"Wind power has helped Maryhill Museum not only survive, but expand," said the museum's Colleen Schafroth.
---
Joel Connelly
Wind, New Energy -- Big Economic Windfall
Seattle Post-Intelligencer, February 21, 2012

---
See what you can learn
learn more on topics covered in the film
see the video
read the script
learn the songs
discussion forum