---
Saving the Columbia River system's salmon stocks has placed severe constraints on how dams can be tapped as flexible power resources.
AutoGrid Systems, a leader in big data analytics for the energy industry, announced that the Bonneville Power Administration (BPA), an agency of the U.S. Department of Energy responsible for delivering and managing power across the Pacific Northwest, is using AutoGrid's award-winning Demand Response Optimization & Management System (DROMS) to schedule and signal demand response (DR) events. Since February, BPA has used the system to execute more than 20 events in the range of 18 to 28 megawatts, and, in total, has shed more than 500 megawatt-hours.
BPA has used DROMS to successfully implement an open standards-based dispatch grade demand response system," said Dr. Amit Narayan, AutoGrid CEO. "By providing them with a dynamic, real-time portrait of their demand response programs and event performance, DROMS is helping BPA demonstrate how it can use demand response to enhance grid reliability and lower costs."
BPA uses DROMS to help administer its aggregator managed DR demonstration, which is designed to provide firm load-shedding capacity that can quickly respond to sudden swings in wind generation and other balancing authority needs, and can be called upon for an emergency reduction in over-generation scenarios. Through the projects, BPA authorized aggregators to find public and private demand response resources available at municipal utilities, cooperatives and other private, commercial and industrial loads across its service territory. And in one of BPA's demonstrations, DR events were scheduled and required to perform load shed in 10 minutes or less.
AutoGrid's DROMS application is helping us quickly plan and execute demand response events," said John Wellschlager, manager of BPA's demand response team. "It also provides us with valuable real-time and historical performance data that we are using to improve the effectiveness of the demonstration project and prove its value."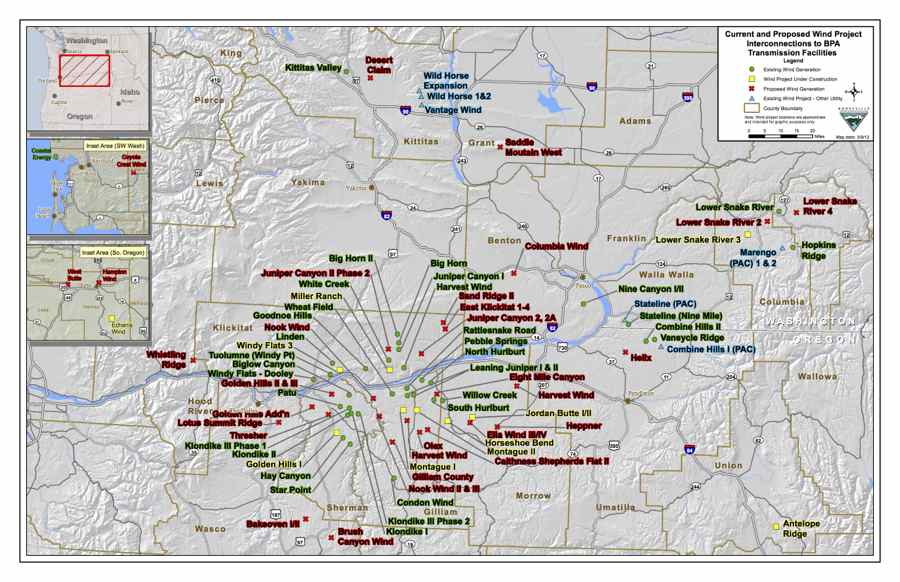 As part of the demonstration project, BPA is assessing AutoGrid's DROMS applicability:
As a centralized operational dashboard to design, manage and operationalize multiple DR efforts.
To schedule DR events with as little as 10 minutes notice to participants.
To indicate the amount of load that it is available to be shed through any of its DR programs.
To monitor demand response events in real-time and view load shed on a minute-by-minute basis.
To evaluate customer participation, reliability and other metrics from DR events.
BPA integrated AutoGrid's DROMS application into its commercial demand response demonstration project within six months. BPA's implementation features a unified view across all demonstration projects and participants that's updated in real-time with information on load shed. This unified view and the application's intuitive interface make it easy for BPA managers and system operators to schedule demand response events and manage demand response resources.

Commercial and industrial electricity customers, as well as owners of battery-based energy storage systems, are participating in the demand response demonstration. BPA communicates demand response events to demonstration participants using a variety of methods, including electronic signals using OpenADR 2.0b protocol.

Established in 1937, BPA markets wholesale electricity from federal dams in the Columbia Basin and one nuclear plant to Northwest cooperatives, municipalities, public utility districts, investor-owned utilities, Native American tribal utilities and others. In all, BPA serves 142 firm power customers and 490 transmission customers, which in turn provide power to millions of consumers and businesses in Idaho, Oregon, Washington, western Montana and small parts of California, Nevada, Utah and Wyoming. Approximately 30 percent of the power used in the region comes from BPA.

Utilities and wholesalers are increasingly considering DR programs as a way to address the challenges associated with managing a balancing authority along with their growing use of intermittent renewable energy and to defer expensive investments in peaking power plants. Worldwide revenue from DR programs will grow from $1.6 billion in 2014 to $9.7 billion in 2023, according to Navigant Research.

Related Pages:
Wind Generates Over 10 Percent of Electricity in Nine U.S. States by Staff, Clean Edge News, 3/20/13
---
Daniel Gutierrez
Bonneville Power Deploys AutoGrid's Big Data Software
Inside Big Data, June 20, 2015
---
See what you can learn
learn more on topics covered in the film
see the video
read the script
learn the songs
discussion forum