---
SolarCity resumes applications as California regulators clear way for net-metered solar-battery systems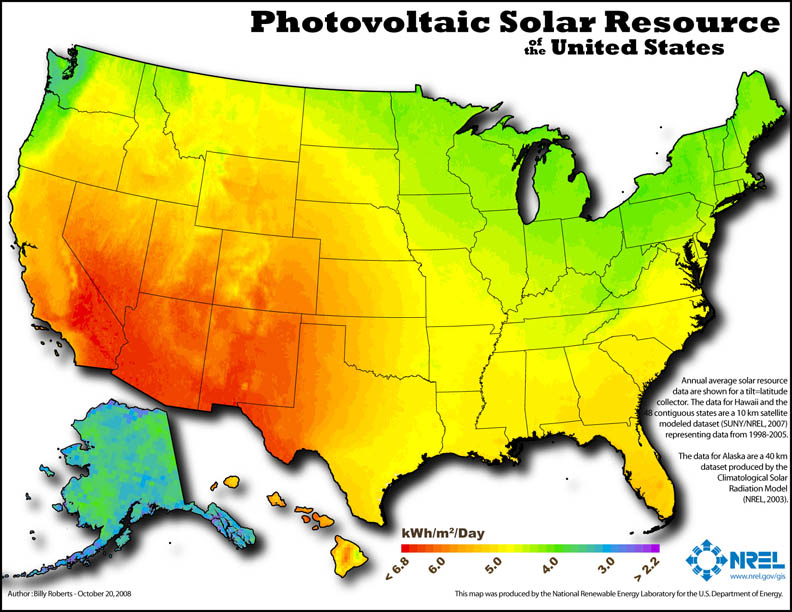 California regulators have just issued a rebuke to utilities, and a thumbs-up to customers and companies that want to connect hundreds of now-stalled battery-backed solar PV projects across the state.
On Tuesday, the California Public Utilities Commission issued a proposed decision that would exempt most storage-solar projects from extra utility fees and interconnection studies (PDF). Instead, it would require utilities to treat them as regular old net-metered solar systems, as long as they meet certain requirements.
For the past twelve months or so, California's big three investor-owned utilities -- Southern California Edison, Pacific Gas & Electric and San Diego Gas & Electric -- have been demanding these systems undergo extensive reviews that come with between $1,400 and $3,700 in extra fees. Utilities have said they need to do this for safety reasons, as well as to make sure that batteries don't store grid power, then feed it back under the guise of green, net-metered power.
Solar and storage system installers say these unnecessary fees and studies have brought new battery-solar projects to a screeching halt, and slowed to a crawl grid interconnections for those that have been approved. SolarCity, for example, says that of the more than 500 customers that have signed up for its solar battery systems, only twelve have been connected to the grid.
Tuesday's proposed decision makes it clear that CPUC agrees with SolarCity and its customers, not the utilities. "We disagree with IOUs' conclusions and would have preferred that the IOUs had taken a more proactive and collaborative approach to avoid creating barriers," it states. In an October assigned commissioners ruling, CPUC President Michael Peevey noted that more than 10 megawatts of solar-storage projects have been put on hold in the state because of the utilities' stance.
Indeed, storage and solar advocates have been anticipating a ruling that supports a more streamlined, no-cost solution. This proposed decision doesn't give them everything they want, but it would certainly remove the main obstacles.
"I think it's going to streamline it quite a bit. There were customers who weren't able to pay these interconnection fees who we can now move forward," Peter Rive, SolarCity co-founder and CTO, said in a Tuesday interview. (UPDATE: Bloomberg reported Wednesday that SolarCity has resumed submitting applications for projects in light of the proposed decision).
SolarCity has been installing batteries from Tesla Motors in homes since 2010 as part of the California Solar Initiative program. In December it announced it was entering the commercial building market as well, competing with companies such as Stem, Green Charge Networks and Coda Energy to provide low-cost battery systems to mitigate demand charges.
But SolarCity CEO Lyndon Rive and his cousin, Tesla CEO Elon Musk, complained during a February CPUC workshop that the utilities' blockade has pushed the average wait time for interconnections to eight months. Last month, SolarCity announced it would stop filing applications with these utilities until the impasse was broken -- a stance that could be re-examined if CPUC commissioners approve this proposed decision at their next meeting.
Peter Rive noted in Tuesday's interview that opening the grid to solar-storage systems should also give utilities, grid operators, individual customers and aggregators like SolarCity a chance to optimize their interactions with the grid at large.
"The idea of solar plus storage being something that removes a customer from the grid is counterproductive to us seeing those benefits," he said. "I think a lot of utilities don't know which way to go. They see these benefits, but they say, 'How do I aggregate these customers, when it adds up to tens of megawatts, not just hundreds of kilowatts?' [. . .] We can aggregate customers in large numbers and use them like a virtual power plant."
CPUC's proposed decision lays out certain limits for systems that are exempt from all fees, interconnection studies and distribution system upgrade cost triggers. First, the energy storage component would have to be smaller than the net metering-eligible generator it's attached to -- usually solar panels, but potentially wind or other qualifying resources -- when the system is larger than 10 kilowatts. For systems under that scale, no sizing limits are proposed.
That size threshold also applies for two different ways to meter the output of solar-storage systems. Under Tuesday's proposal, systems larger than 10 kilowatts will require a separate meter for measuring the interplay of battery-charging and solar generation, although the CPUC does take SolarCity's suggestion to cap that extra meter's cost to no more than $500.
For systems less than 10 kilowatts in size, the proposal takes up a system suggested by solar-storage startup Sunverge, to use the local data acquisition system to measure energy drawn into the storage unit, then use that to "de-rate" the annual net metering credit for on-site generation. In other words, it calls for trusting the solar-storage system to measure its own give-and-take status against the grid.
Also, "Because storage systems continually consume some power to maintain system services, these systems should not be penalized for de minimis consumption. Therefore, customers shall receive 100% of annual NEM credits where the annual de-rate factor is 95% or higher," the proposed decision states. That's important to avoid degrading the value of net metering, which makes up a significant payback stream for rooftop solar in California.
"We're very encouraged by the proposed decision having no application fees, and having the costs of the meters capped," Rive said. Given that SolarCity already monitors each individual installation at the meter and at the inverter, "I don't think a meter is necessary at all -- but we're moving things forward," he said.
Other companies, such as Sunverge and Outback Power, have also been filing briefs in support of the CPUC's proposal to exempt simple solar-battery projects from high fees and complicated studies. California is already pushing forward with rules for integrating 1.3 gigawatts of energy storage into the state's grid by 2020, and calls for customer-sited storage to make up a significant portion of that total.
Besides the storage mandate, California is also undergoing a rewriting of its net metering policies, which could open up possibilities for storage-backed solar systems to interact with grid needs in new ways. Rive noted that SolarCity has just launched a Grid Engineering Solutions department that is working on ways to share its aggregated solar-storage capabilities with utilities or grid operators like California ISO.
---
Jeff St. John
California to Utilities: Connect Battery-Solar Systems to the Grid
Green Tech Grid, April 16, 2014
---
See what you can learn
learn more on topics covered in the film
see the video
read the script
learn the songs
discussion forum