---
The 20-acre project provides 4 MW of direct-current electricity,
enough energy to power about 600 homes.
Washington State's first utility-scale solar and battery project powered up in north Richland this week. With more than 11,400 new solar panels, paired with battery storage, the Horn Rapids Solar, Storage & Training Project is the latest clean energy development for Energy Northwest.
Located seven miles north of Richland, the project is a partnership among Tucci Energy Services, the City of Richland, Potelco Inc., the Department of Commerce, and Pacific Northwest National Laboratory.
The 20-acre project provides 4 MW of direct-current electricity, enough energy to power about 600 homes. In addition, the 1 MW battery energy storage system can provide energy to about 150 homes for four hours.
"We're really excited to see this project come online. It's always been Energy Northwest's vision and purpose to provide clean-energy solutions, and this is a great example of partnering to meet the needs of the northwest customers," said Greg Cullen, Energy Northwest's Energy Services & Development general manager.
The City of Richland will purchase the solar and battery storage energy for its customers. Power will be directed to Richland's distribution system, while excess electricity from the solar panels will be stored by the battery system for later use.
When paired together, solar and battery storage create a more reliable and flexible source of energy. The large-scale battery helps meet peak energy demand in a cost-effective manner.
Tucci Energy Services, a Seattle-based woman-owned energy corporation, owns and operates the 4 MW solar portion of the project.
Right next to the array is a training center for solar and battery storage technicians. Training will cover plant construction, operations, maintenance, safety and hazard prevention. Hundreds of workers from throughout the United States are expected to train annually in this program at this facility.
Pacific Northwest National Laboratory will monitor and analyze data from the project to evaluate the financial benefits of incorporating battery energy storage in order to develop improved battery designs and advanced tools for incorporating intermittent renewables onto the grid more reliably and economically.​
Construction began in February 2020 and was completed this week. Energy Northwest's portion of the project was $6.5 million, with a $3 million grant from the state's Department of Commerce Clean Energy Fund.
Energy Northwest is exactly what President-Elect Biden's new Climate 21 Project is supposed to encourage - a diverse mix of non-fossil fuel generating systems that includes wind, solar, hydro and nuclear that in aggregate emit less than 20 grams of CO2 per kWhr of electricity produced.
The combined output of Energy Northwest's non-fossil fuel systems exceeds 10 billion kWhrs/year, enough energy to power a city the size of Seattle, having a total capacity of about 1,300 MW with an average combined capacity factor of >90%. All for between 4.7 - 5.2 cents/kWh now and for the next 30 years.
Can't get much more reliable or cost-effective than that.
Energy Northwest is actually part of a public agency, formed as a Washington State joint operating agency in 1957. The organization was created to serve the needs of public power by producing reliable, low-cost electricity while promoting public power activities in the region. Today the joint operating agency membership includes nearly every public power utility district in the State of Washington and several municipalities.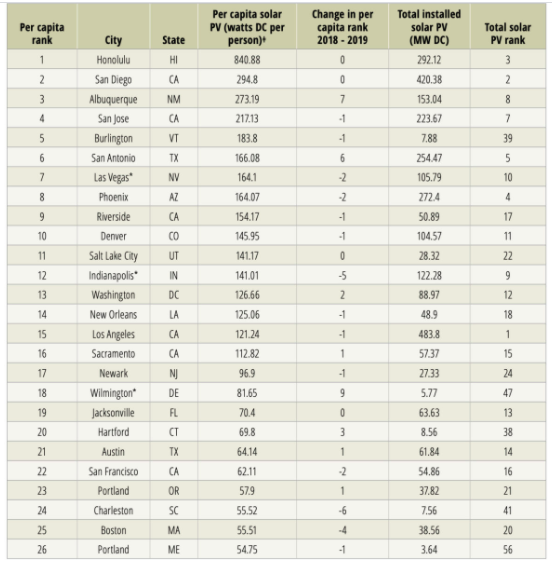 ---
James Conca
New Solar Array with Battery Back-Up Latest Step Forward to Clean-Energy Future
Forbes, November 11, 2020
---
See what you can learn
learn more on topics covered in the film
see the video
read the script
learn the songs
discussion forum