---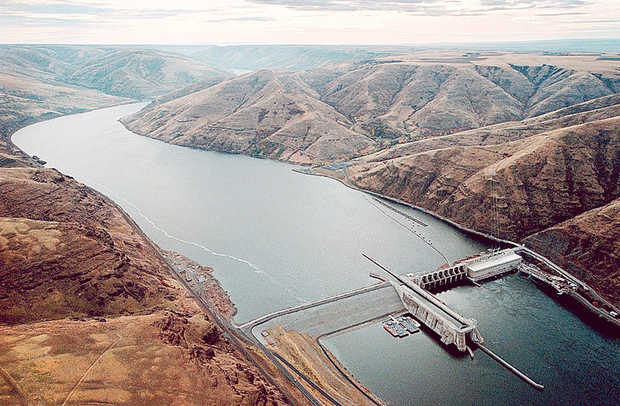 The Bonneville Power Administration and Portland General Electric Company in Oregon, have reached power purchase agreements that will help fill a projected shortfall in PGE's generating capacity after 2020, when its Boardman Generating Station ceases coal-fired operations.
The agreements will bring additional clean energy -- primarily hydropower -- to PGE customers.
Under two five-year agreements beginning in January 2021, BPA will offer to sell PGE up to 200 MW of surplus clean hydropower generated from the Federal Columbia River Power System. At any given moment, that's enough electricity to power approximately 160,000 Northwest homes.
Negotiations between BPA and PGE began after BPA responded to an inquiry from PGE seeking access to existing regional generating resources. With the encouragement of the Oregon Public Utility Commission and other stakeholders, PGE reached out to BPA and other regional power generators as part of its integrated resource planning process to see if its need for additional on-demand generating capacity could be met without committing in the near-term to construction of new power plants.
In addition to allowing BPA to take advantage of a new opportunity to market its clean, flexible hydropower and generate direct revenue as part of a broadening portfolio of power products, the contracts allow PGE more time for new dispatchable resource technologies to mature to help the company integrate increasing amounts of renewable power onto its system.
While the power supplied to PGE's system from BPA will come primarily from federal hydro projects, it will not count toward Oregon's renewable portfolio standard, which requires PGE to serve 50 percent of its customers' demand for power from qualifying renewable generating resources by 2040. Qualifying resources are generally facilities that began operating after 1995.
Separately, on March 1, PGE circulated a draft request for proposals seeking 100 MW of renewable power generating resources. The company held workshops on Friday, March 2, to provide additional information to stakeholders and potential bidders.
The additional renewable energy -- the equivalent of one large wind farm -- is expected to help PGE meet its proportionate share of Oregon's greenhouse gas reduction goal, which will require cutting carbon emissions in the utility's system 80 percent by 2050. It will also count toward achievement of Oregon's renewable portfolio standard.
"By continuing to drive down emissions using a diverse portfolio of clean, reliable and renewable energy resources, and promoting economy-wide emission reductions through electrification and smart energy use, we will bring a clean, cost-effective energy future to Oregon," said Maria Pope, PGE's president and CEO.
If bids received prove cost-effective for service to customers, whether power purchase agreements or ownership options, PGE expects the resources acquired to be brought into the company's portfolio in the 2020-2021 timeframe.

---
Dan McCue
Bonneville Power Administration and Portland General Electric Agree on PPAs
Renewable Energy World, March 8, 2018
---
See what you can learn
learn more on topics covered in the film
see the video
read the script
learn the songs
discussion forum