---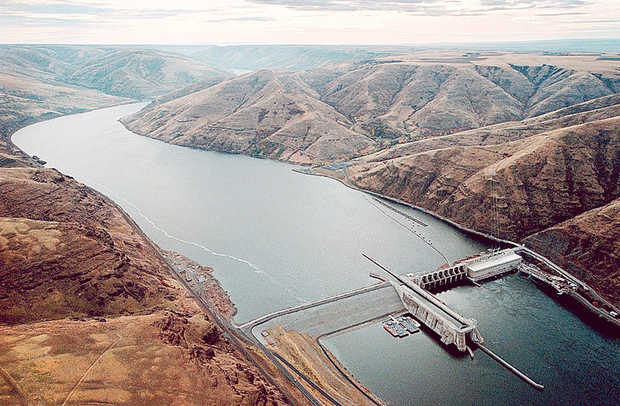 Tri-City residents will get a public meeting to share concerns about what should be included in a new study, as a movement to breach Snake River dams is being revived.
Federal agencies this fall scheduled 15 meetings in Washington, Oregon, Montana and Idaho.
But none was scheduled in the Tri-Cities until a letter-writing campaign by local agencies and Rep. Dan Newhouse, R-Wash.
Now the Army Corps of Engineers has announced that Tri-City residents will not need to travel to Seattle, Walla Walla or Spokane to share their opinions in person on the operation of 14 federal hydropower projects in the Columbia Basin.
The Corps, Bureau of Reclamation and Bonneville Power Administration has scheduled the additional meeting from 4 to 7 p.m. Nov. 21 at the Holiday Inn Express, 4525 Convention Place, Pasco.
Officials will solicit input on flood risk management, power generation, navigation, fish and wildlife, recreation, socioeconomic and other issues related to the 14 federal hydropower projects in the Columbia Basin, which include four dams on the Snake River. The dams produce enough electricity for about 800,000 homes.
The meeting will be open house-style, with more than a dozen information stations.
Input from meetings and written public comments will be used to develop a range of alternatives for long-term operation of the Columbia River system, which will be analyzed in an environmental impact statement expected to be completed in draft form by 2020.
A federal judge required the new study after the federal government's latest plan for protecting threatened and endangered salmon did not consider whether breaching Snake River dams would save wild salmon.
"The Tri-Cities is without question one of the most impacted communities with respect to the Columbia River system," said Newhouse in his letter to the Corps.
Not including the Tri-Cities in the initial meeting schedule overlooked two decades of direct participation in the salmon recovery process by elected leaders, key economy groups and others affected by Columbia and Snake River operations, said a letter submitted by the Columbia-Snake River Irrigation Association, requesting either a Tri-City public meeting or a meeting with irrigators.
"The irrigators, and the communities we support, have real skin in the game," said the letter signed by board representative Darryll Olsen.
Irrigators along the Ice Harbor, McNary and John Day pools rely on 60 pump stations serving about 380,000 acres. Irrigation creates about $1.2 billion in annual household income in Oregon and Washington, the letter said.
In addition, the Tri-Cities is directly dependent on existing dams on both the Columbia and Snake rivers for barge shipments of agricultural products, flood control and recreational fishing, said a letter to the Corps from the Tri-City Development Council.
The wisdom of requiring more, repetitive river studies is questionable, TRIDEC said.
"There appears to be no realistic measure for success, such as hundreds of thousands of fish now in the river system, which will satisfy the salmon recovery industry," the TRIDEC letter said. "The fish returning up the Columbia-Snake Rivers are at record levels that haven't been seen since around 1948, when there were only a couple of dams on the entire river system."
It's a view at odds with some tribes and conservation groups.
Todd True, Earthjustice attorney, said in a statement that wild salmon remain on the brink of extinction and the dams create warm slackwater reservoirs lethal to salmon.
Other groups that requested a Tri-City meeting included the Port of Pasco, the Benton and Franklin public utility districts, Northwest RiverPartners and the Tri-Cities Hispanic Chamber of Commerce.
---
Sockeye recovery plan completed in 2015

Last year, NOAA Fisheries completed a recovery plan for sockeye salmon, which used to return in great numbers to Redfish Lake and other lakes north of Ketchum. NOAA's Interior Columbia Technical Recovery Team proposed biological viability criteria that must be met before Snake River sockeye salmon can be delisted from "endangered" status. NOAA reports that a minimum of 1,000 wild spawners must be achieved in both Redfish Lake and Alturas Lake. The minimum spawning abundance threshold for Pettit, Stanley or Yellowbelly lakes is 500 wild spawners. This year, a total of 574 sockeye salmon returned from the ocean to the Sawtooth Valley. Of those, 329 continued into Redfish Lake to spawn, while Idaho Fish and Game brought the other 245 into their hatchery program to spawn in captivity and produce more captive-raised fish. In addition to those fish returning from the ocean, Idaho Fish and Game released 786 captive-reared fish into Redfish Lake to spawn, and another 100 fish into Pettit Lake to spawn there. "The benchmark of 1,000 returning fish cited in the recovery plan refers to fish returning from the ocean, so the captive-reared fish do not count toward that total," said NOAA Fisheries spokesman Michael Millstein.

Idaho Mountain Express, by Tony Evans November 2, 2016

---
Annette Cary
Under Pressure, Corps Adds Dams Meeting in Tri-Cities
Tri-City Herald, November 12, 2016
---
See what you can learn
learn more on topics covered in the film
see the video
read the script
learn the songs
discussion forum