the film
forum
library
tutorial
contact

Workers and Officials Celebrate Removal of 3 Million Gallons of Waste from Hanford Nuclear Reservation

by Shannon Dininny, Associated Press
Environmental News Network - August 25, 2004
---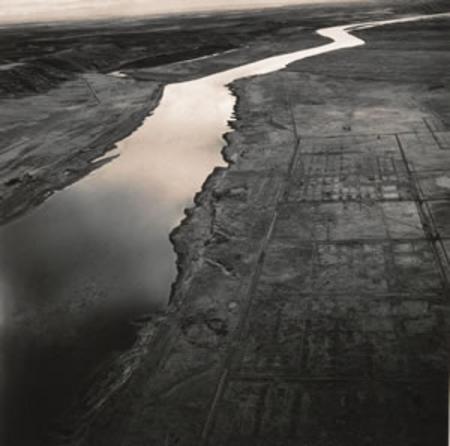 RICHLAND, Washington -- Workers at the Hanford nuclear reservation celebrated the removal of millions of gallons of liquid radioactive waste from old, leak-prone tanks this week.
State and federal officials called the achievement a major milestone in the decades-long cleanup of the contaminated site.
For 40 years, Hanford made plutonium for the nation's nuclear weapons arsenal. Now, work centers on a $50 billion to $60 billion cleanup for a scheduled finish in 2035.
Much of the cleanup involves retrieving and treating 53 million gallons of highly radioactive waste from World War II and Cold War–era plutonium production. The liquid, sludge and saltcake sit in 177 aging underground tanks.
Most critical was the liquid waste in 149 tanks that had a single-wall construction, making them more susceptible to leaks as they aged. An estimated 67 of the tanks leaked radioactive brew into the soil, contaminating the aquifer and threatening the Columbia River less than 10 miles away.
Five years ago, the state complained about the slow pace of the tank cleanup. The state and the federal Energy Department then agreed to a court-enforced timetable; more than 3 million gallons of liquid waste was pumped out of the tanks and transferred to newer, safer doubled-walled tanks.
The deadline for transferring the waste was Sept. 30, 2004.
"We knew they were literally a threat to the Columbia River, which I consider the lifeblood of the Pacific Northwest," state Attorney General Christine Gregoire said at a ceremony Monday.
The focus now shifts to removing the solid waste from tanks. The Energy Department is required to have all the wastes removed from the single-walled tanks by 2018.
The tank waste will be turned into glass logs, in a process called vitrification, for long-term disposal.
---
Shannon Dininny, Associated Press
Workers and Officials Celebrate Removal of 3 Million Gallons of Waste from Hanford Nuclear Reservation
Environmental News Network, August 25, 2004
---
See what you can learn
learn more on topics covered in the film
see the video
read the script
learn the songs
discussion forum