---
Ben Conner, vice president of policy for U.S. Wheat Associates, says
the industry must continue to put pressure on the administration.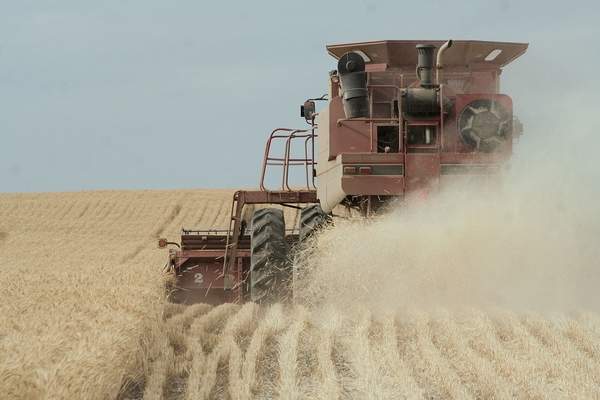 There's a "slight possibility" the U.S. could re-enter the Trans-Pacific Partnership, a high-ranking U.S. Wheat Associates official says.
"If you'd asked me two months ago I would have said it's not going to happen," said Ben Conner, vice president of policy for U.S. Wheat. "But the president and others have been occasionally floating the possibility of negotiating with TPP countries individually or as a group since."
It remains to be seen what it will take for that to happen, Conner said. The wheat industry needs to make the point about the effects of withdrawing from TPP "as often as possible," he said.
The U.S. wheat industry is alarmed about the potential damage to overseas market share after President Donald Trump withdrew from the trade deal last year.
"We hope wheat farmers are constantly talking about TPP to their family and neighbors, and working with their state wheat associations to let legislatures, governors, congressional delegations, U.S. Trade Representative and USDA know their positions on this," Conner said.
Discussions on the North American Free Trade Agreement, or NAFTA, and U.S. Korea Free Trade Agreement, or KORUS, have eased, Conner said. Trump was on the verge of withdrawing from both agreements, he said.
"It's still very much a risk that we could withdraw, but at least we're negotiating with the agreements intact so far," Conner said.
But concerns remain.
Some of the proposals the U.S. has put forward are unacceptable to Mexico and Canada, and to much of the U.S. business and trade community, Conner said.
"If the U.S. is unwilling to back off, it could make reaching an agreement impossible and lead to the president following through on his threat," Conner said.
With the departure of Gary Cohn at the National Economic Council, the "nationalist" faction encouraging withdrawal may have more clout, Conner said. The new steel and aluminum tariffs also don't help the conversation, since Trump has explicitly tied exclusions for Mexico and Canada to a successful NAFTA negotiation.
Conner isn't sure whether the U.S. Trade Representative will tie any NAFTA proposal to continued exclusions, though he said the other parties aren't likely to appreciate negotiating "with the proverbial gun to the head."
Maintaining the status quo on market access would be a positive, Conner said, "since on every front our trade policy is re-plowing the same ground -- NAFTA, KORUS -- or making things worse -- steel/aluminum tariffs."
"TPP-11 is one very important area where we're losing market access, so the administration's seeming openness to that is an unrealized positive," he said.
U.S. Wheat is also monitoring continued blocking of new appointments by the U.S. to the WTO Appellate Body, which hears appeals of reports issued by panels in disputes brought by WTO members. The Appellate Body can uphold, modify or reverse legal findings and conclusions of a panel. Once adopted by the Dispute Settlement Body, Appellate Body Reports must be accepted by the parties to the dispute, according to the WTO.
"If (blocking) doesn't change, we could be facing a situation where the cases brought by the U.S. against China's trade-distorting grain policies get stuck before we can finish them," Conner said.
---
Matthew Weaver
U.S. Wheat: 'Slight Possibility' U.S. Could Re-enter TPP
Capital Press, March 12, 2018
---
See what you can learn
learn more on topics covered in the film
see the video
read the script
learn the songs
discussion forum