---
The president says he doesn't like the deal and would prefer a bilateral agreement with Japan instead.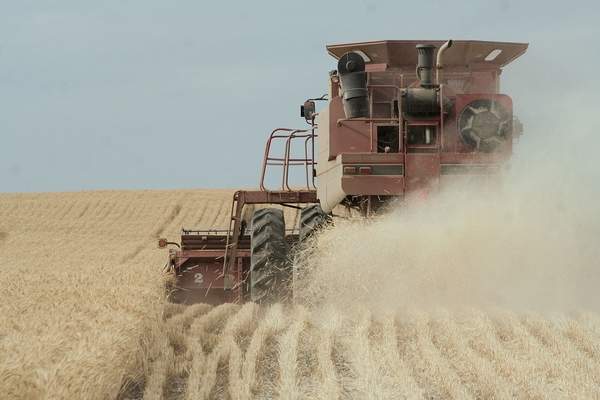 President Donald Trump this week appeared to extinguish the glimmer of hope he offered U.S. farmers last week over rejoining the Trans-Pacific Partnership trade treaty.
After meeting with Japanese Prime Minister Shinzo Abe in Florida, Trump suggested there was one area where they would have to agree to disagree: the TPP, which Trump pulled the U.S. out of days after his inauguration, but has recently said he might be open to rejoining.
"While Japan and South Korea would like us to go back into TPP, I don't like the deal for the United States," Trump tweeted following a dinner with Abe and their wives. "Too many contingencies and no way to get out if it doesn't work. Bilateral deals are far more efficient, profitable and better for OUR workers."
South Korea is not part of TPP.
The negotiations would aim at reducing tariffs the 11 TPP nations levy on U.S. goods. TPP members include Japan, Mexico, Canada, Vietnam, New Zealand, Australia, Chile, Malaysia, Peru, Brunei and Singapore.
Trump last week directed Larry Kudlow, director of the National Economic Council, and Robert Lighthizer, U.S. trade representative, to "negotiate U.S. entry into TPP," Sen. Ben Sasse, R-Neb., said.
Japan is a major purchaser of U.S. wheat. U.S. farmers estimate they would lose roughly $500 million a year in wheat sales in Japan if the U.S. stays out of TPP. About 90 percent of the wheat grown in the Pacific Northwest is exported, much of it to Japan.
Following Trump's tweet, representatives of the wheat industry reiterated the importance of obtaining a trade treaty with Japan and said they remain hopeful of rejoining TPP or negotiating a new agreement.
Should the administration move toward re-entering TPP or a bilateral agreement with Japan, U.S. Wheat Associates and the National Association of Wheat Growers "look forward to providing any information and support needed to avoid the potential loss of such an important market as Japan that is at risk with the United States outside the TPP agreement," the organizations said in a statement.
"The wheat industry has been consistent on the importance of having a level playing field in Japan," said Glen Squires, chief executive officer of the Washington Grain Commission. Whether that means re-entering TPP or a bilateral treaty, "We just need to be part of an agreement," he said.
Squires remains optimistic.
"I think there are efforts underway to gain an agreement," he said.
"But," he said, "there could be another tweet tomorrow."
---
Carl Sampson
The Associated Press contributed to this story.
Trump Tweet Appears to Back Away from Rejoining TPP
Capital Press, April 18, 2018
---
See what you can learn
learn more on topics covered in the film
see the video
read the script
learn the songs
discussion forum