---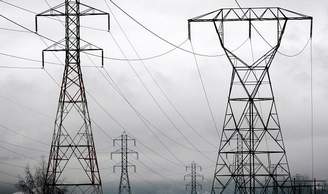 EVERETT -- Snohomish County PUD hopes a change in the White House will help it pay for major renewable energy projects during the next four years.
As President-elect Barack Obama calls for an epic economic stimulus plan, the utility is sending Congress a wish list that includes nearly $1 billion in investments for tidal, geothermal, solar and low-impact hydro-electricity projects.
Proponents say the green initiatives parallel Obama's campaign pledge to create millions of so-called green collar jobs and his call for more research and development of renewable energy resources.
"Obama said he doesn't want earmarks, but these are legitimate projects that qualify under any of the criteria that have already been talked about," PUD Commissioner Dave Aldrich said. "We think that we're well positioned to take advantage of any money that comes out of the stimulus package."
Meanwhile, Pacific Northwest senators have asked Senate leaders for $5 billion in federal loans to beef up the region's power grid to carry wind power across the region.
Seed money from the federal government in Snohomish County could help the PUD tap alternative sources of energy while creating hundreds of temporary construction jobs and permanent maintenance and operation jobs, utility officials say.
Projects for which the utility is requesting federal funding include:
The development of several small hydroelectric dams and other projects near its service area, including a project powerful enough to supply energy to 5,000 homes on Youngs Creek near Sultan.
A pilot tidal energy plant in the Admiralty Inlet of the Puget Sound, which would create electricity with underwater windmill-like turbines.
Geothermal energy development in the North Cascades near the Glacier Peak volcanic area.
A solar energy project at the former Cathcart landfill.
The PUD also wants money for more traditional projects. Three new substations and a new undersea transmission cable to Hat Island are on the utility's wish list.
The requests for power- system investments here reflect a nationwide push for making energy conservation and renewable energy projects part of Obama's proposed New Deal-like government spending plan.
The evolving stimulus package is expected to focus largely on tax cuts and on creating jobs through "shovel ready" infrastructure projects -- such as roads and bridges. Obama is urging bipartisan Congressional cooperation in order to pass legislation within weeks of his Jan. 20 inauguration.
Washington Sens. Maria Cantwell and Patty Murray recently joined senators in Oregon, Idaho and Montana in asking for a $5 billion federal loan for the Bonneville Power Administration.
Snohomish County PUD -- one of the country's largest public utilities -- is Bonneville's top wholesale customer.
The money would be used to beef up the federal electricity marketing agency's power transmission system, in part to carry wind power generated at new wind farms sprouting up in Eastern Washington and the Columbia River Gorge.
Such an investment is needed, the senators say, and it could allow enough renewable energy to power 3 million homes to come online and create an estimated 50,000 jobs, including high-wage construction jobs.
The region is already running into energy bottlenecks in its transmission lines, which carry wind energy to population centers in the Puget Sound and Oregon's Willamette Valley, energy experts say.
"We can develop a lot of wind power for the next couple of years, but we soon run out of transmission capacity," said Tom Karier, a member of the Northwest Power and Conservation Council, which was created by Congress.
Karier is also co-chairman of the Northwest Wind Integration Forum -- which is working to determine how to best integrate wind energy into the Northwest's existing hydro-rich electricity system.
Bonneville, which is based in Portland, Ore., would also use the extra transmission capacity to deliver electricity already produced at a federal network of dams along the Columbia and Snake rivers and one nuclear power plant.
In particular, Bonneville hopes to expand the high-voltage electric system along the I-5 corridor in southwestern Washington and northwest Oregon and to construct a new 79-mile-long high-voltage transmission line that would follow the Columbia River through Benton and Klickitat counties in Washington before crossing into Oregon at the John Day Dam.
About half of the new capacity created by the proposed McNary-John Day transmission line would be used to carry wind power, said Katie Pruder, a spokeswoman with the Bonneville Power Administration.
"It's incredibly important to ensure that our region has transmission reliability," said Alex Glass, spokeswoman for Sen. Murray. "This is critical infrastructure for our region and it has the promise to create green, family-wage jobs and bring renewable energy sources online. It is well-suited for the stimulus package."
Economic stimulus
The PUD hopes to get some economic stimulus money for the following alternative energy sources. It recently submitted a nearly $1 billion energy project wish list to Congress. The list includes:
HYDRO: $136 million for several small hydroelectric projects

GEOTHERMAL: $450 million to $550 million to develop a geothermal energy project in the Cascade Range

TIDAL: $10 million to 15 million for tidal energy development near the Admiralty Inlet of Puget Sound

SOLAR: $2 million for a solar electric project at the Cathcart landfill
---
David Chircop
PUD Wishlist: $1 Billion for Green Energy Efforts
The Daily Herald, January 12, 2009
---
See what you can learn
learn more on topics covered in the film
see the video
read the script
learn the songs
discussion forum