---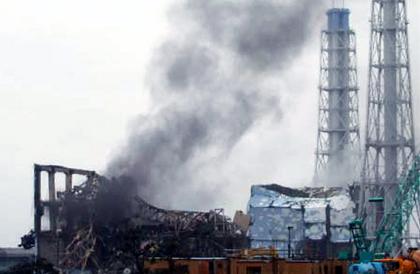 As Japan's nuclear crisis continues, fewer than half of Americans now support the construction of new U.S. nuclear power reactors and most prefer renewable energy and energy efficiency, a new survey reveals.
The 46% of U.S. adults who support new reactors (44% are now opposed) is a sharp drop from the 62% who favored them in a March 2010 Gallup Poll, according to the survey of 814 adults taken March 15-16 for the Civil Society Institute (CSI), a non-partisan research group based in Newton, Mass., that's critical of nuclear energy.
The findings echo those of a USA TODAY/Gallup Poll last week, which found that 70% of Americans are more concerned about industry safety as Japan struggles to avert a meltdown at three nuclear reactors in the aftermath of its March 11 earthquake and tsunami. That poll found 44% support building more nuclear plants while 47% are opposed.
The CSI survey found 52% of Americans living within 50 miles of a nuclear reactor do not know "what to do in the event of nuclear reactor emergency," such as "the evacuation route and what other steps to take," and 24% say they live within such a distance.
"These poll findings support the need for a renewed national debate about the energy choices that America makes," Pam Solo, CSI's founder and president, said in a statement.
President Obama, who has supported federal loan guarantees to build more nuclear reactors, last week ordered the Nuclear Regulatory Commission to do a "comprehensive" safety review of the nation's 104 nuclear reactors at 65 power plants. California lawmakers called Monday for detailed seismic mapping of the state's two nuclear power plants before their operators seek to renew their permits.
On Tuesday, Sen. Barbara Boxer, D-Calif., said she received new information from the NRC indicating those plants -- San Onofre Nuclear Generating Station near San Diego and the Diablo Canyon Power Plant near San Luis Obispo -- are the only ones in the U.S. located in the highest seismic hazard areas.
"These two plants require immediate attention in light of the catastrophic events in Japan," Boxer, who who chairs the Senate Environment and Public Works Committee, said in a statement.
CSI's telephone survey, conducted by ORC International, also finds:
51% would support "a halt to the United States extending the operating lifespan of its oldest nuclear reactors."
58% are now "less supportive of expanding nuclear power in the United States" than they were a month ago. Only 14% said their views had not been changed by the Japanese reactor crisis.
73% do not "think taxpayers should take on the risk for the construction of new nuclear power reactors in the United States through billions of dollars in new federal loan guarantees."
74% would support "a shift of federal loan-guarantee support for energy away from nuclear reactors" in favor of wind and solar power.
76% are now "more supportive than ... a month ago to using clean renewable energy resources - such as wind and solar - and increased energy efficiency as an alternative to more nuclear power in the United States."
---
Wendy Koch
Poll: U.S. Loses Nuclear Support After Japan Quake
USA Today, March 22, 2011
---
See what you can learn
learn more on topics covered in the film
see the video
read the script
learn the songs
discussion forum