---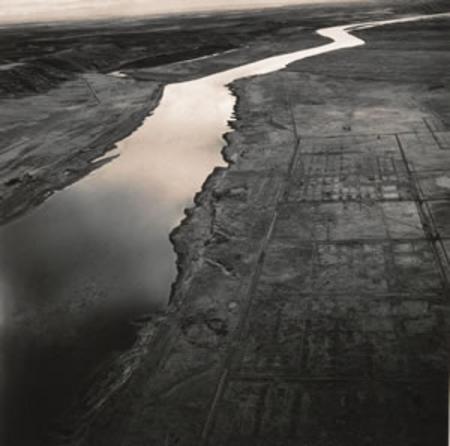 Good for President Obama for inking a loan guarantee for two new nuclear reactors in Georgia.
He's among many people, including Gov. Chris Gregoire and some environmentalists, who are concluding modern nuclear plants might have a role as the nation changes its carbon-emitting ways and moves away from dependence on dirtier coal and gas-fired plants.
But, hold on, Mr. President. The nation has a serious problem with nuclear power's waste stream -- the spent nuclear fuel from existing nuclear plants. Even as the Obama administration gooses new nuclear-plant construction, Energy Secretary Steven Chu is keeping Obama's campaign promise to shut down the intended repository for the waste at Nevada's Yucca Mountain -- no doubt to the relief of Yucca opponent and embattled Senate Majority Leader Harry Reid, D-Nev.
Not so fast. Congress voted 60-39 in 2002 to designate Yucca Mountain as the nation's nuclear-waste repository. A spokesman for U.S. Sen. Patty Murray, D-Wash., who voted for the 2002 resolution, described the administration's latest action as "irresponsible."
By the latest estimate, Yucca was to be opened by 2020 to take decades worth of spent commercial nuclear fuel -- about 63,000 metric tons from 41 states and about 7,000 metric tons of high-level nuclear waste from the nation's nuclear-defense production sites, including Hanford in Southeast Washington.
Chu has filed a request with the Nuclear Regulatory Commission to suspend Yucca Mountain's license application and announced plans to withdraw the license completely "with prejudice."
Those two words are the most troublesome because that means Yucca would be off the table permanently just as a new blue-ribbon commission to look at alternatives begins work -- the billions of dollars already spent on Yucca would be utterly wasted. U.S. electricity customers, including those in the Northwest, have paid more than $30 billion into a fund for a permanent repository and many plant operators, including Energy Northwest in Richland, have run out of room, forced to store waste in outdoor casks on concrete pads.
The Hanford nuclear site has been cleaning up about 50 years of Cold War-era nuclear-defense waste intended to be sent to Yucca. Presumably, that waste would be marooned in Washington, continuing as an albatross around the neck of a community that already has lived next to Hanford for 60 years. More than 20 years ago, Hanford's Gable Mountain was ruled out as a permanent repository because simulations showed the basalt would fracture under the heat emitted by the waste.
Gov. Gregoire has been an abiding champion of Hanford cleanup since her days as state ecology director in the 1980s. An early endorser of Obama, she probably has some pull with him and should use it. She suggested to The Associated Press the state might take action and is deferring to state Attorney General Rob McKenna. His spokeswoman said staff attorneys were carefully weighing options.
Leaders in the Tri-Cities are not waiting for their state leaders to act -- three individuals tied to the business community filed a federal lawsuit in Washington, D.C., Thursday. Meanwhile, in Aiken County, S.C. -- home to the Savannah River nuclear site -- the nine members of the County Council voted unanimously to seek a restraining order in federal court against the administration's unilateral decision.
South Carolina Attorney General Henry McMaster is taking a different tack. He is filing a petition with the Nuclear Regulatory Commission for permission to intervene but signaled he will go to court if need be.
Obama's nurturing of a U.S. commercial nuclear-industry rebirth underscores an urgency to resolve the waste-stream issue -- reversing an outdated policy precluding fuel recycling should be part of that review.
The nation's nuclear-defense waste is not a local problem -- it's a national one. Years of planning and decades of work on Yucca should not be so easily discarded for political reasons.
Washington leaders also should act to ensure the Yucca Mountain site isn't permanently taken off the table.
---
Kate Riley's column appears regularly on editorial pages of The Times.
Obama Administration Should Not Close Yucca Mountain Unilaterally
The Seattle Times, February 28, 2010
---
See what you can learn
learn more on topics covered in the film
see the video
read the script
learn the songs
discussion forum