the film
forum
library
tutorial
contact

Protecting Federal Hydropower
Investments in the West


by Congressman Doc Hastings
Congressional Subcommittee on Water and Power Oversight Hearing, May 4, 2011
---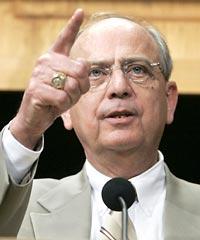 This hearing is a valuable opportunity to discuss federal hydropower and the importance of protecting the low-cost, renewable energy and jobs it creates. We're fortunate to be joined by witnesses who have firsthand knowledge of what hydropower brings to their communities and ratepayers. I'd especially like to thank our Pacific Northwest witnesses for being here today. I also want to welcome many in the audience from the rural electric utilities who have taken the time to attend this hearing.
My district in central Washington contains the heart of the Federal Columbia River Power System. This network of federal dams and reservoirs has provided emissions-free, reliable hydropower for generations. It's our duty to make sure this affordable, renewable energy source continues well into the future.
However, these investments and economic drivers are under constant assault. They are repeatedly targeted by bureaucratic regulation lawsuits, and even the whims of a federal judge. According to the Bonneville Power Administration, over 1,000 megawatts -- or enough energy to power one million homes -- has already been lost in recent years due to salmon recovery efforts. However, many salmon recovery programs are working based on the high number of salmon returning to the rivers. But for some, that's simply not enough. There are organizations whose singular focus appears to be to destroy dams and the hydropower they produce.
I'd like to note that one of the organizations testifying here today is a party to the almost decade-long litigation aimed at breaching the four lower Snake River dams. This, despite the Northwest Power and Conservation Council's finding that such removal would "increase the carbon emissions, cost and risk of the regional power system." I can emphatically tell you that as long as I'm Chairman of this Committee, and as long as I'm serving in Congress, these dams will remain intact and functioning. They will not be breached, removed, or destroyed. The people of the Pacific Northwest understand that dam removal is an extreme action that will drive up energy costs and won't help recover fish.
There are those who live outside the Pacific Northwest who fail to understand the important multiple functions these dams serve (bluefish: Hastings is speaking now of the thirty-one federal dams not just the four Lower Snake). In addition to providing most of the power for the region, these dams provide flood control, barge transportation of agriculture commodities, irrigation, recreation and ensure reliability of other renewable energy sources.
In addition to protecting existing resources, we must also be looking at how we can create more hydropower through new water storage, canal-based hydropower and other measures. Everything to create more hydropower should be on the table. Efforts to eliminate this low-cost renewable energy, or to drive up its costs, will be resisted by this committee.
To be clear, a true commitment to renewable energy requires a commitment to protecting existing hydropower dams and the many benefits they provide.
I'm committed to pursuing an "all of the above" energy approach for our nation. This is a top priority for the Natural Resources Committee. Hydropower is a key part of this strategy. We simply need more of this original, renewable energy. For that reason, I commend the Subcommittee Chairman for having this hearing and I look forward to working with him and others to pursue hydropower production legislation in the near future. It starts with today's hearing.
Related Pages:
Protecting Federal Hydropower Investments in the West Testimony by Tom Karier, Northwest Power and Conservation Council, May 4, 2011
Saving Columbia River Salmon: Time to Get Out of the Courtroom and Into the River by Doc Hastings and Peter DeFazio, March 11, 2011
Hastings Stands Tough on Dam Breaching Question by Editorial Board, Tri-City Herald, 3/3/11

---
Congressman Doc Hastings, Chairman House Natural Resource Committee
Protecting Federal Hydropower Investments in the West <-- Watch archived testimony at House of Representatives Subcommittee site.
Congressional Subcommittee on Water and Power Oversight Hearing, May 4, 2011
---
See what you can learn
learn more on topics covered in the film
see the video
read the script
learn the songs
discussion forum