---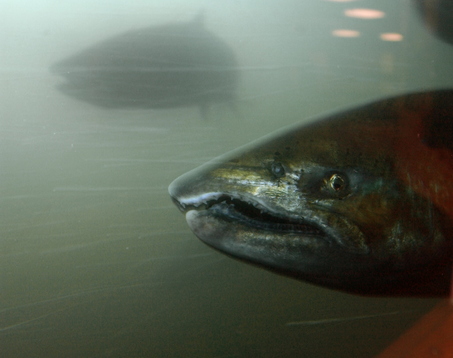 BOISE -- Democrat Walt Minnick ousted Republican U.S. Rep. Bill Sali in the 1st Congressional District, scoring Idaho's biggest political upset in more than a decade and adding an unexpected member to the House Democratic majority.
Minnick won with just more than 50 percent, or about 3,700 votes, becoming the first Democrat from Idaho to capture a congressional seat since Larry LaRocco in 1992. With Minnick, Democrats in the U.S. House added at least 18 seats; going into Tuesday's election, the party controlled the House 235-199 with one vacancy. Minnick, a 66-year-old former executive with wood-products company Trus Joist International, emphasized his Republican roots as a 1970s Nixon White House staffer and as a gun-toting hunter.
He also met with dozens of business groups to persuade them that Sali's allegiance to a small minority of conservatives in Congress and votes that often clashed with Rep. Mike Simpson, Idaho's 2nd District congressman, hurt efforts to reach pragmatic solutions.
Aides for Minnick and Sali didn't immediately comment Wednesday, but said the candidates would speak at events later in the day.
The GOP has controlled the conservative bastion in the state's largely rural west and north for 37 of the last 41 years. In favoring Minnick, voters bucked a long tradition of sending conservative Republican iconoclasts to Washington, D.C., including Steve Symms, the late Helen Chenoweth and current Gov. C.L. "Butch" Otter.
Democrats have been largely unsuccessful here, apart from the 1990 and 1992 victories of LaRocco, who rode the coattails of popular Democratic Gov. Cecil Andrus.
Sali, a 54-year-old Kuna lawyer who touted his own pro-gun, anti-tax message, lost after a single term, in part because his brusque style alienated members of his own party's establishment. In June, he defied Otter and backed Norm Semanko over then-state GOP Chairman Kirk Sullivan to lead the party. Semanko won.
He drew attention with struggles to file his Federal Election Commission campaign finance reports on time. And in 2007, after just a few months in office, Sali had to apologize for suggesting America's founders never intended for Muslims like U.S. Rep. Keith Ellison, D-Minn., to serve in Congress.
"It's not a Democratic thing. It was about Bill Sali," said Jasper LiCalzi, a professor of political economy at College of Idaho in Caldwell. "One of my former students said, 'He's a blind, three-legged horse. How do you expect him to win the race?' And he almost did."
Minnick outraised Sali, collecting about $2 million from supporters and hundreds of thousands of his own money, to the GOP incumbent's $1 million.
Sali spent 16 years as one of the Idaho state House's most-conservative members before beating Democrat Larry Grant two years ago.
Minnick lost a 1996 run for U.S. Senate against GOP incumbent Larry Craig by 17 percentage points.
Related Pages:
Sali and Minnick Clash Over Stance on Salmon and Dams by Rocky Barker, Idaho Statesman, 10/17/8
---
Associated Press
Idaho Elects Democrat Minnick to Congress
The Oregonian, November 5, 2008
---
See what you can learn
learn more on topics covered in the film
see the video
read the script
learn the songs
discussion forum