---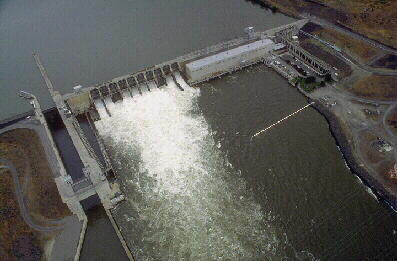 Don Brunell's August 1 column in the Business section, "Science, not politics should dictate energy solutions," relies on fear-mongering, not facts. Rolling brownouts are not on our horizon. In fact, this spring, the Northwest had too much energy -- some sources like wind and fossil fuel plants were actually shut down. Our region could not use all the energy produced.
When it comes to Columbia Basin salmon and energy, Brunell ought to heed his own advice and allow scientific and economic information to carry the day. Salmon are, in fact, at grave risk today. Thirteen Columbia Basin populations remain endangered, including all four remaining Snake River stocks. This imperils a nutritious food source, weakens our tourism economy, and leaves fishing communities struggling for survival.
Hundreds of scientists support the removal of four costly dams on the lower Snake River as the best and perhaps only way to protect salmon from extinction. Contrary to Brunell's claims, replacement of this energy with clean, salmon-friendly alternatives is no mystery. Energy experts have determined that we can remove these dams and replace their energy with clean sources without raising bills.
Given the choice, I'll go with the real experts.
Related Pages:
by Don Brunell, The Columbian, 7/19/11
Scientists: Remove Snake River Dams by Katherine Wutz, Idaho Mountain Express, 7/1/11
Fish Scientists Cite Snake River Dams as Threat to Fisheries by Rich Landers, Spokesman-Review, 6/30/11
West Needs Better Dams, Not Fewer by Editorial Board, Capital Press, 2/10/11
Fewer Dams Will Improve Columbia-Snake River System by Brett Swift, 3/24/11

---
Gary Johnson, Raymond
Breaching Dams Can Halt Extinction
The Columbian, August 1, 2011
---
See what you can learn
learn more on topics covered in the film
see the video
read the script
learn the songs
discussion forum