---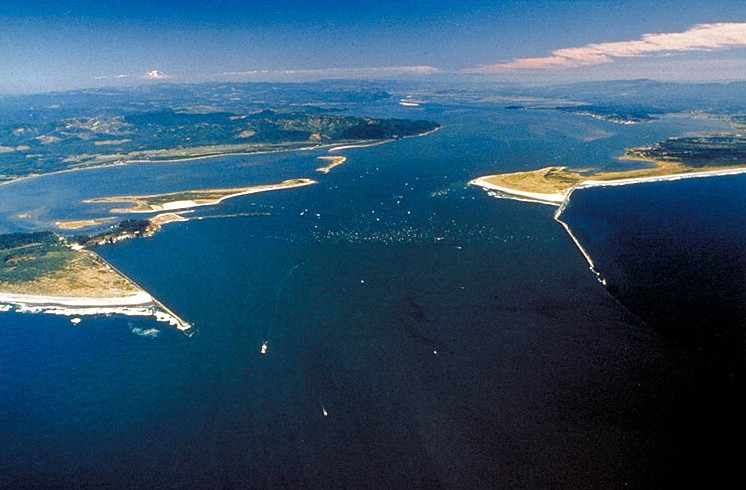 VANCOUVER -- As far as U.S. Sen. Patty Murray is concerned, the lengthy and expensive Columbia River channel-deepening project is the archetype of a public project that stimulates the economy.
However, all that work would be for nought without hundreds of millions of more federal dollars to repair the crumbling jetties at the mouth of the river, Murray, D-Wash., said Friday at the Port of Vancouver.
"It's long term, and it's expensive, but it needs to be done," Murray said.
Murray met with a roundtable of of Columbia River ports representatives, grain growers and exporters and other officials at the Port of Vancouver. The gathering was part of her statewide tour to learn more about projects that received federal stimulus funds.
Last year, the channel-deepening project received $26.6 million to complete the final leg, nearly two decades after it was first proposed.
"It meets the criteria in tems of economic development and solving regional problems," Murray said.
The Army Corps of Engineers plans to finish deepening a 103-mile stretch of the Columbia River from Astoria to Portland by the end of this year. When the channel is deepened from 40 feet to 43 feet, ships will be able to carry full loads through the river to be off-loaded at deep-water ports.
The channel-deepening project is the key reason that EGT Development LLC is building a $200 million grain elevator at the Port of Longview, and it prompted Kalama Export and United Harvest to make multi-million-dollar improvements to their grain facilities at the Port of Kalama.
The deeper channel will allow Kalama Export, the port's largest exporter, to boost business by $132 million per year, said Lanny Cawley, Port of Kalama director.
"This will maintain jobs and grow jobs," he said.
Now federal port officials are eyeing the health of the century-old jetties, which have held the Pacific current at bay and protected the Columbia River system for decades.
The Corps proposed hauling 1.1 million tons of rock to reinforce the north and south jetties. The Corps expects to spend $160 milllion to $190 million on the first four-year phase starting in 2012. The total price tag after 20 years could hit $500 million.
Murray said it's difficult to convince Congress to add to the country's $12.4 trillion national debt, but the jetty project is an important investment.
"Clearly, this is going to create economic development in the long term."
---
Erik Olson
Murray Touts Benefits of Columbia River Channel-Deepening at Roundtable
The Daily News, February 19, 2010
---
See what you can learn
learn more on topics covered in the film
see the video
read the script
learn the songs
discussion forum