---
Cheap fracked natural gas have undercut surplus-power sales that once bolstered the bottom line.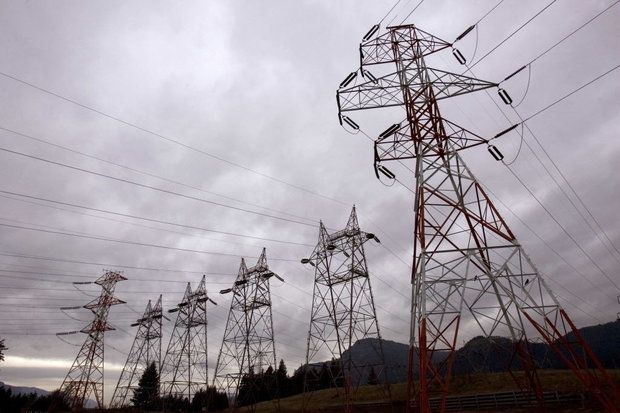 A proposal for an expanded California Independent System Operator fails, but advocates say it will be back.
As it stands, some three dozen "balancing authorities" operate in the West. They aren't completely autonomous, but are limited in their ability to coordinate planning and share generating resources. That's become a bigger issue in recent years with rising intermittent renewables and ambitions for even more.
Oregon and California, for instance, have goals to hit 50 percent renewables by 2040 and 2030, respectively.
California has become the focal point for integrating the grid because it has a big, sophisticated wholesale market in place with the California Independent System Operator, which has operational control over three large investor-owned utilities, comprising about 80 percent of the state's grid.

If the ISO were extended throughout the West, abundant Wyoming wind could help power California when solar wanes late in the afternoon. Excess California solar earlier in the day could help meet demand in Oregon. Northwest hydropower could pick up slack around the region as needed. And so on.
With renewables finding more space to be put to use, reliance on natural gas, the fuel most commonly used to fill in supply gaps now, could decline, the story goes.
If California moves forward with the expansion, PacifiCorp and Portland General Electric would have the option to join, with approval from the Oregon Public Utility Commission.
PacifiCorp and the California ISO pushed for a hook-up in 2015, but couldn't muster the required support in Sacramento, where the coal-heavy utility is anathema to California climate activists.
Some of those activists, joined by ratepayer advocates, fought this latest effort as well, which came up in the final 10 days of the legislative session and was characterized by opponents as rushed and poorly vetted. That view carried the day, but the bill's sponsor said the effort will continue, with a new proposal likely in 2018.
PacifiCorp remains hopeful.
"We continue to believe the better coordination of the power grid among Western states makes sense and that the discussion around how to best do that will continue," company spokesman Bob Gravely said. "The details of how a regional grid operator would be structured remain critically important and will need to be resolved in a way that works for all states that might participate."
PacifiCorp was the first member of the California ISO's Energy Imbalance Market, a kind of integrated-grid-lite that began in 2014. The EIM can move power between balancing authorities when there's a real-time economic advantage to doing so, but it isn't the robust, potentially transforming day-head market that an expanded ISO could create.
Still, according to the California ISO, the EIM has helped make use of nearly a half-million megawatt-hours of renewable energy that otherwise would have been curtailed.
"If that level of coordination can yield benefits like that, taking it a step further would do that and then some," Gravely said.
Portland General Electric will jump into the EIM on Oct. 1. Asked about the company's position on a possible ISO expansion, spokesman Steve Corson said PGE wasn't looking beyond the EIM. He added: "The ISO isn't something where the same answer applies to every utility. It might be different for PacifiCorp, which operates in six states, and for PGE, which operates in one state."
When the utilities might face the question remains to be seen, but there's a sense among many that it's inevitable.
"I don't know if it's going to get done this week," Furman said on Tuesday, a suspicion that turned out to be correct. "It could. But if it doesn't, I don't think that's a bad thing. All the various parties have really engaged in the last couple of weeks, and that's a good thing."
Related Pages:
Under Threat, BPA Maps Out Survival Strategy by Pete Danko, Portland Business Journal, 3/1/18

---
Pete Danko
How California Could Remake the Western Grid
Portland Business Journal, February 12, 2018
---
See what you can learn
learn more on topics covered in the film
see the video
read the script
learn the songs
discussion forum